Today, while Blaze was in speech therapy, my camera and I went for a nature walk. I was mostly inspired by the many flocks of geese that were flying overhead on their way North.
There were other birds out in large numbers today, too. I have never seen so many vultures in one place in my life. They seem to prefer the dead trees, which just adds to their creepy appearance.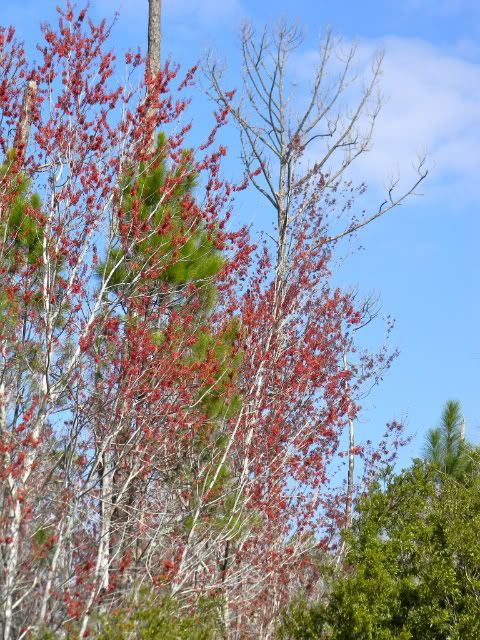 This turtle and I hung out together for quite awhile. He was a little camera shy at first,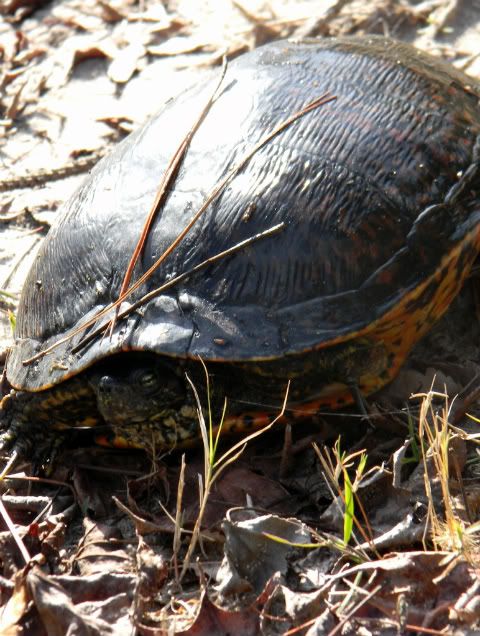 but after a few minutes, he started coming out of his shell.