These are not really cubes, but they are decorative lumps of sugar for your tea or coffee ( and they could be cubes if you wanted that shape).
2 Cups granulated white sugar
2 Tablespoons water
In a mixing bowl, combine the sugar and water. Stir until all the sugar is evenly wet. Press sugar into silicon candy molds or mimi ice cube trays.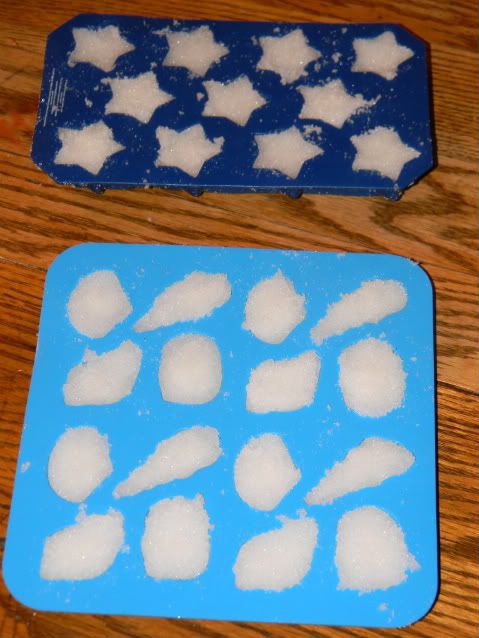 Make sure to pack the sugar down firmly. Turn upside-down, removing the molded sugar from the trays onto a flat plate. Do not touch the shapes until they have dried out and hardened. Leave them uncovered overnight.
Store in an airtight container.