The next stop on our road trip to Illinois, was my mother's other house in Elgin. Ula has been living there since she graduated from college last Spring and has taken the train into Chicago several times, so she was our guide when we went to the Art Institute.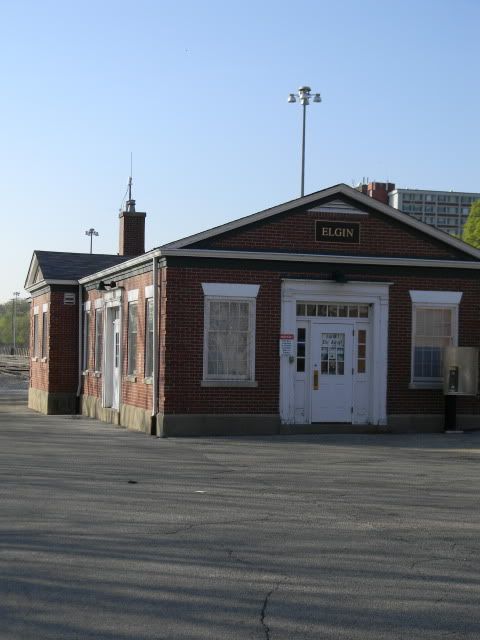 The audio tour is a great investment if you are taking children to an art museum. It encourages them to spend more time at each painting. If there is a paw print on the plaque next to a picture, at the Art Institute of Chicago, it means that there is a special audio message for children.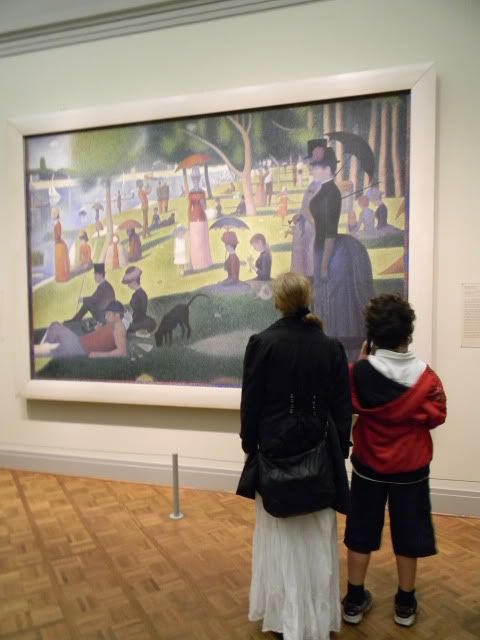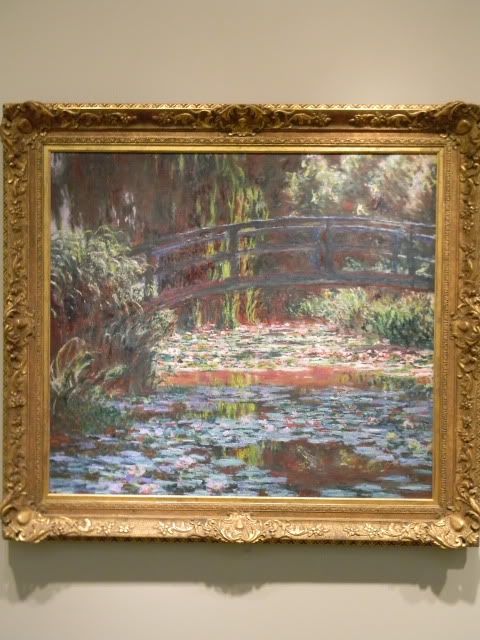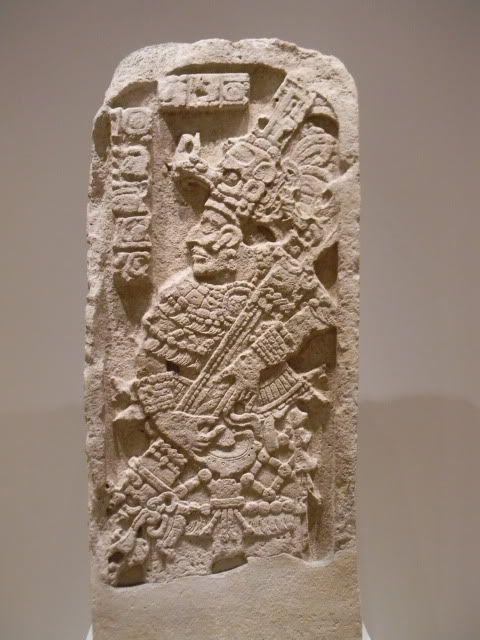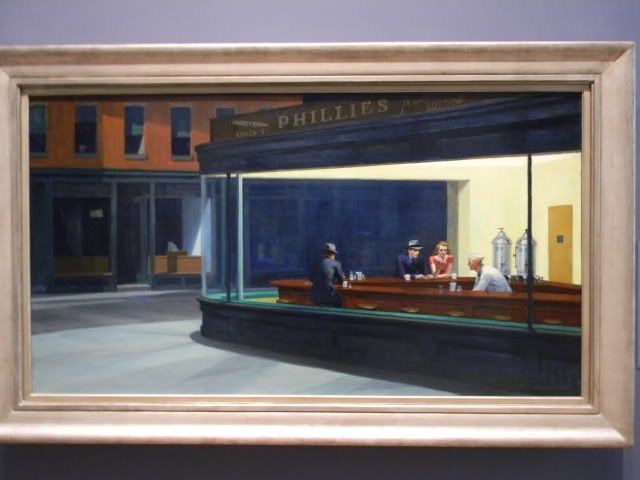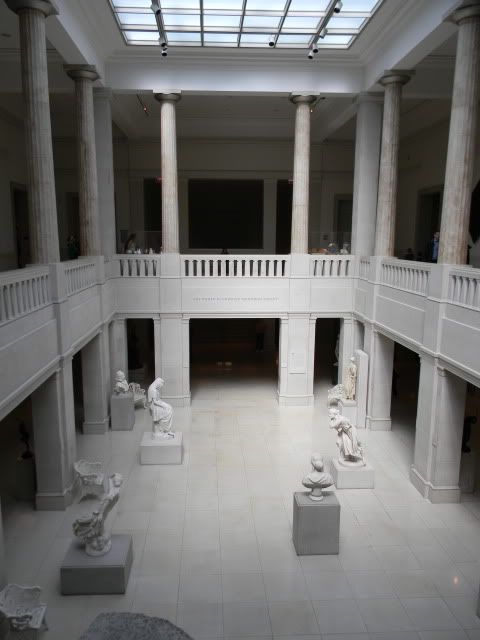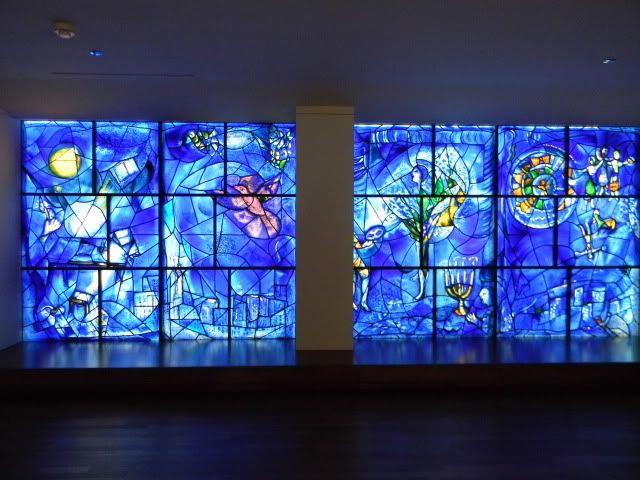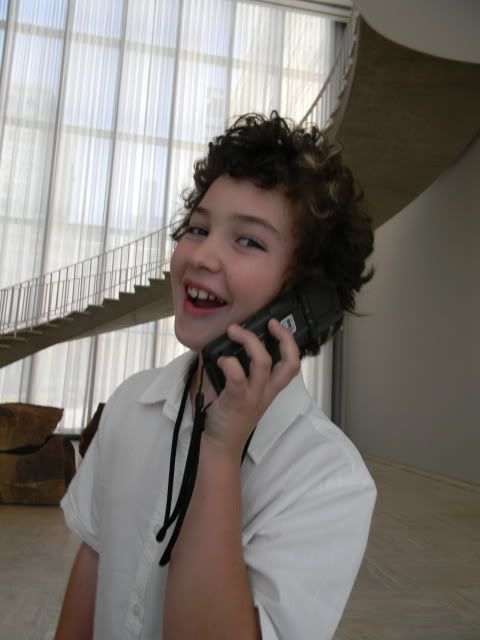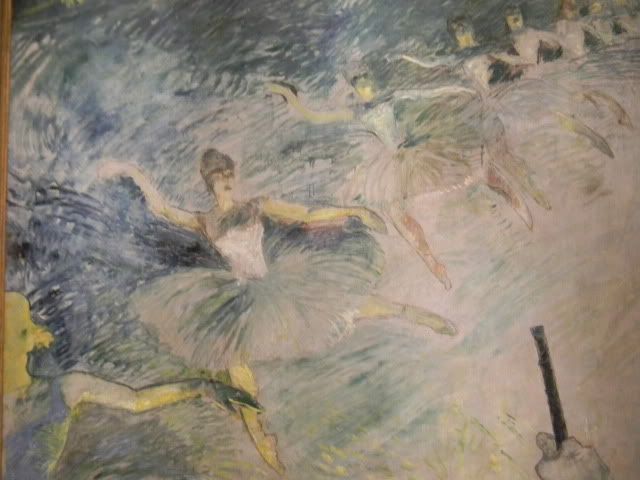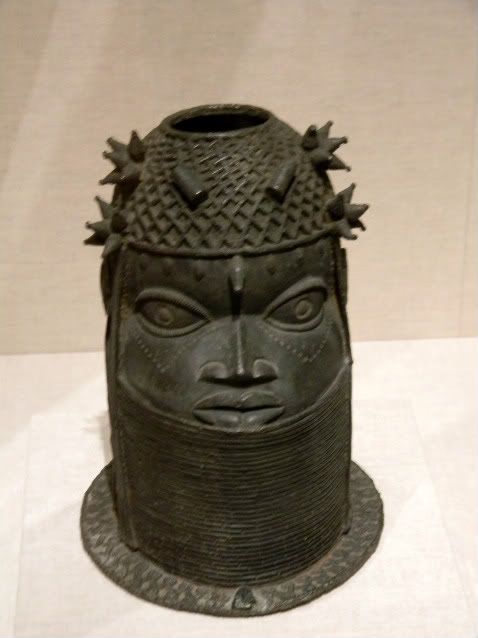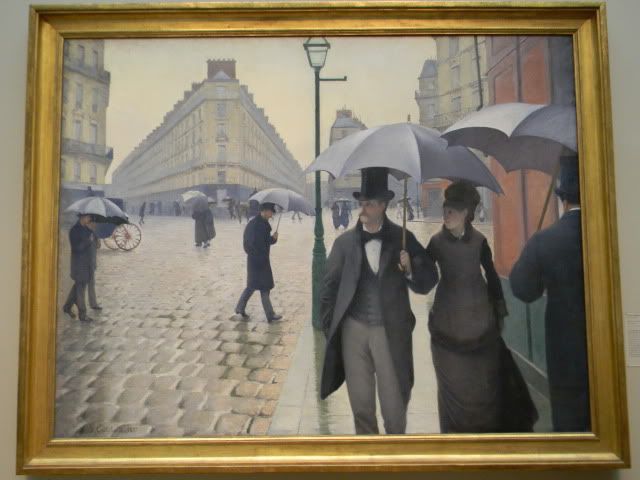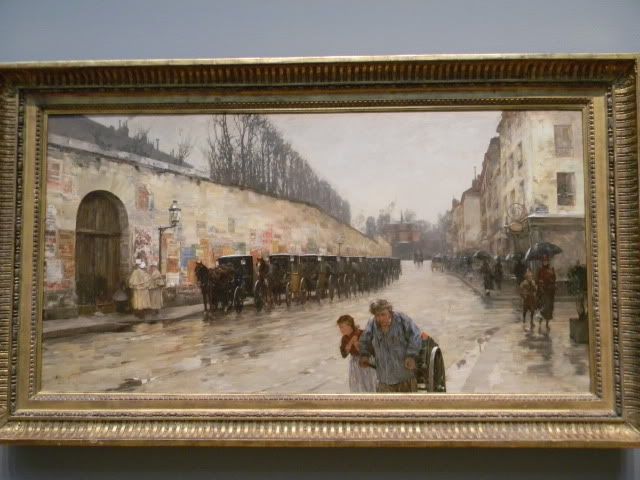 Impressions of Ula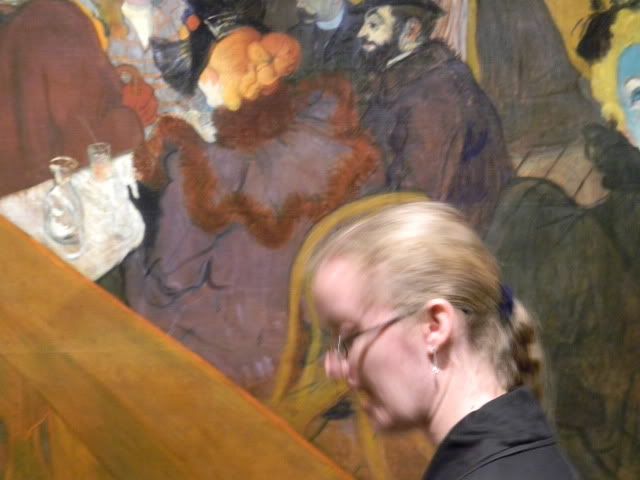 As we were leaving the Art Institute, I started to take a picture of the building, but a vender out front said that I should turn around and take a picture of the street behind me. It's hard to see, but one of the street signs on the lower left, is the beginning of old Route 66.
The Cloud Gate in Millennium Park, better known as "The Bean":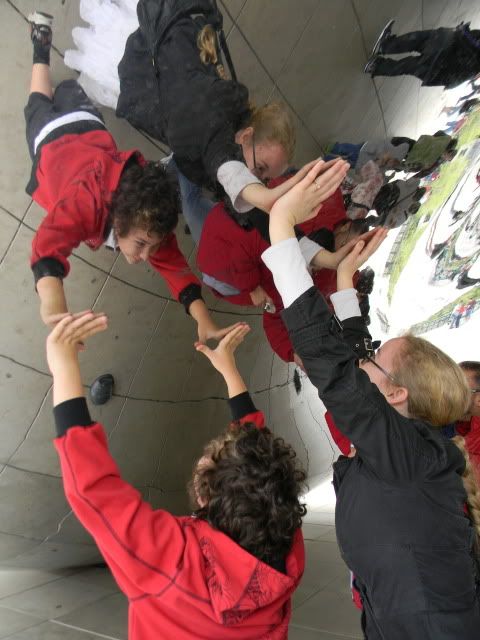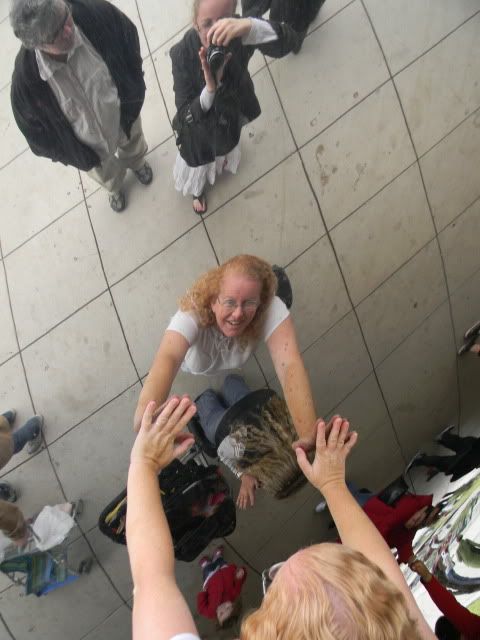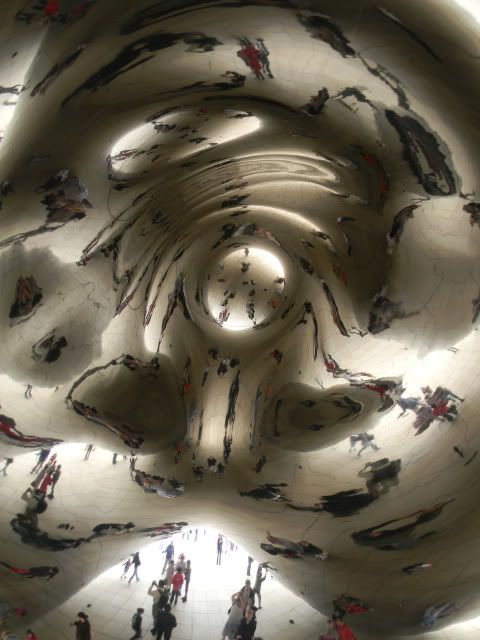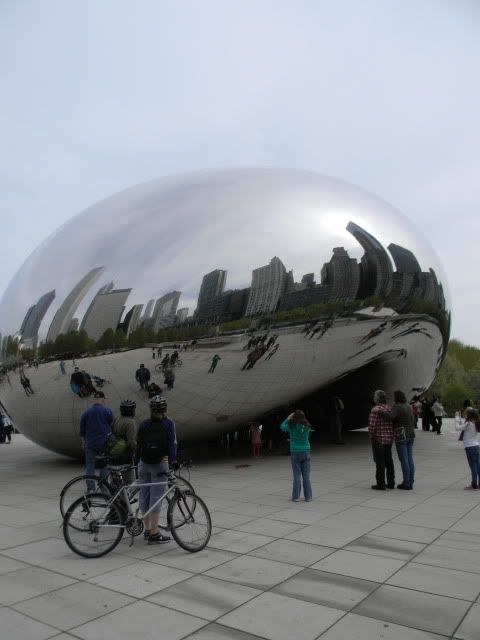 Playing on the Picasso: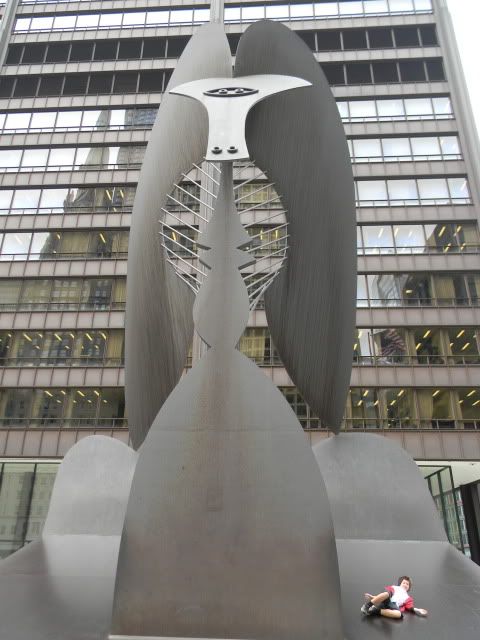 I really enjoy looking at the ornate details on the older buildings in Chicago.
Multi-media street art installations. They play popular American songs while the lights change colors.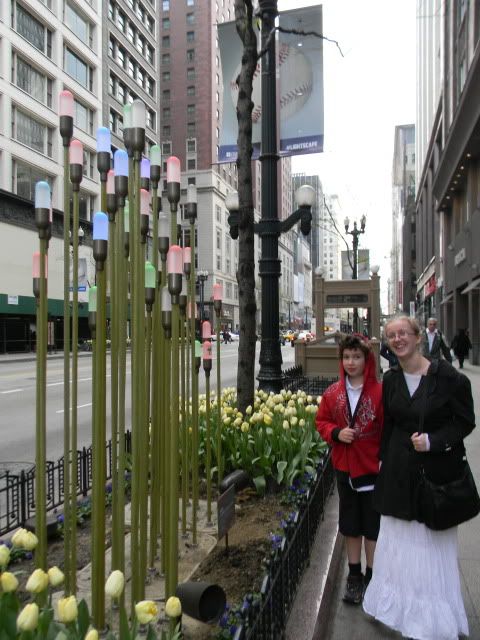 Even now that we are home, we have continued our exploration of famous artists by reading the following books: