While DH attended his conference in Carbondale, Blaze and I went exploring. Blaze really is a good traveling companion, because he can have fun anywhere.
The Mississippi River: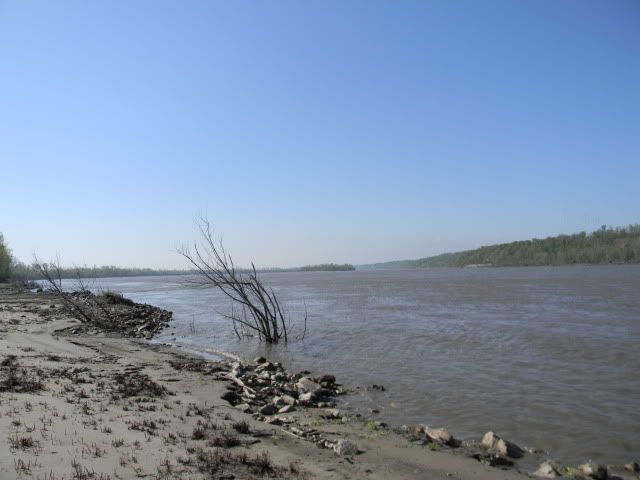 An area that was called "the Little Grand Canyon":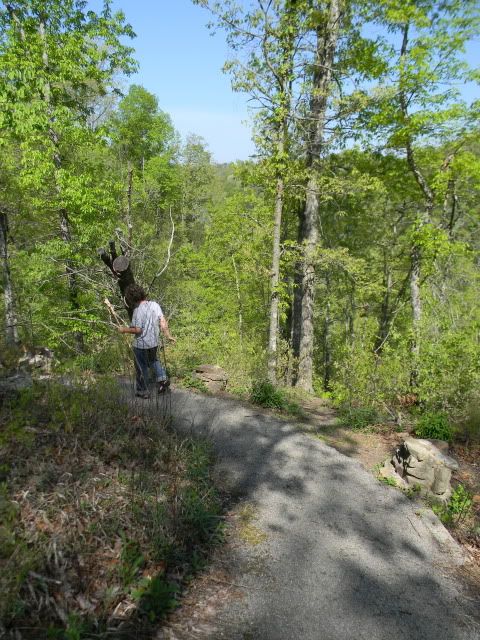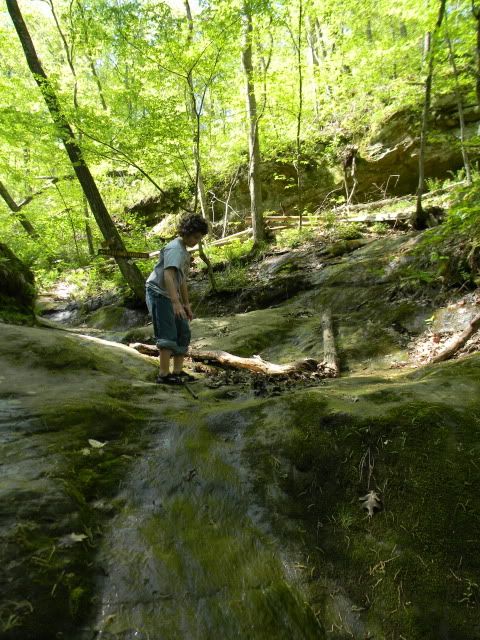 The hike down to the "canyon" wasn't bad, because it was mostly downhill, but the trip back uphill was a challenge.
The train station in Carbondale:
There is a tiny train museum in the station, along with the Carbondale Chamber of Commerce.