Florida's first steampunk exhibition is now over. It was a phenomenal success!
The three day event, was held in the beautiful Daytona Beach Resort.
Blaze, showing his enthusiastic approval of our room:
Check-in: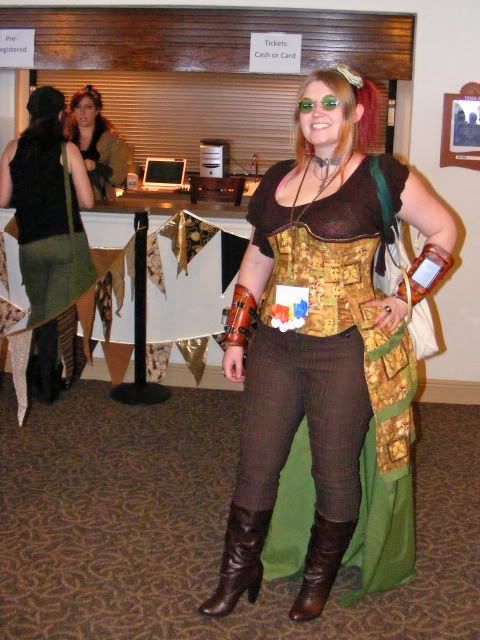 The vendors room was fun to wander through and Blaze and I found lots of things we wanted.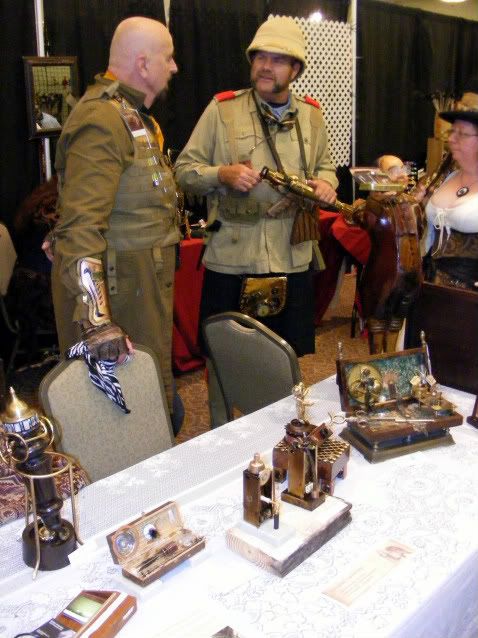 The first night, we attended the R.M.S. Titanic Admiral's Feast.
This fourth of a head of iceberg lettuce was a bit too much for me, but it really was only part of the menu for humor's sake. The rest of the food, as well as the company, was excellent.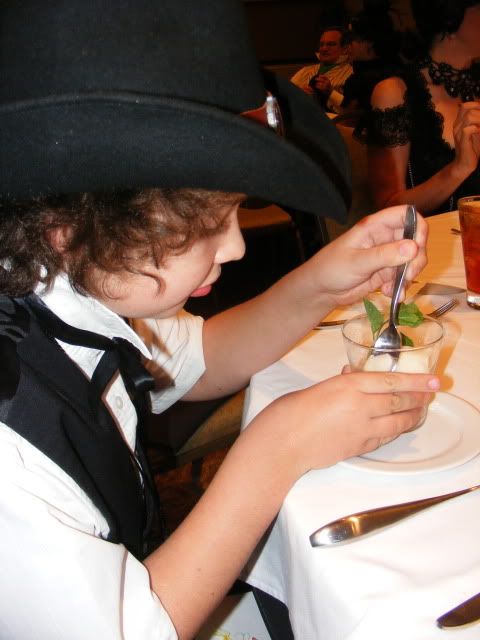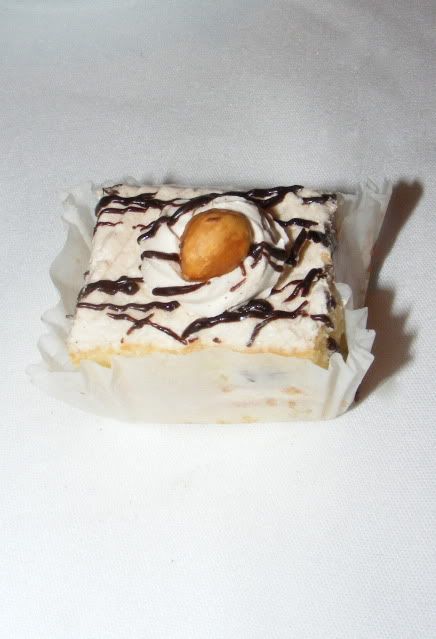 The masquerade ball: