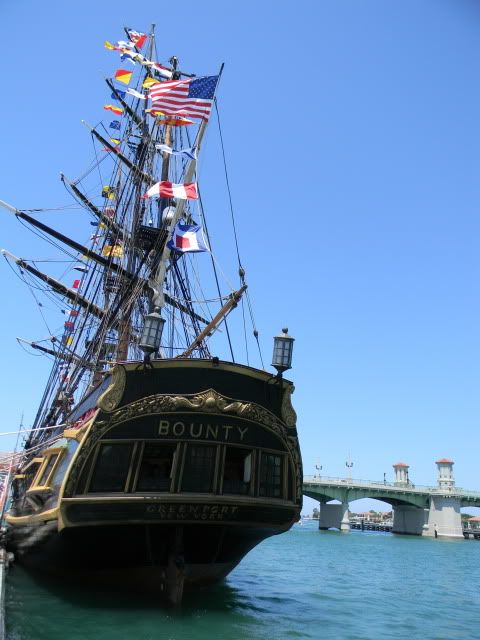 The tall ship, H. M. S. Bounty, which was built for the 1962 Marlon Brando version of the movie, is giving tours to the pubic in St. Augustine this weekend.
We drove over there to see it, yesterday, and had a great day. I love St. Augustine!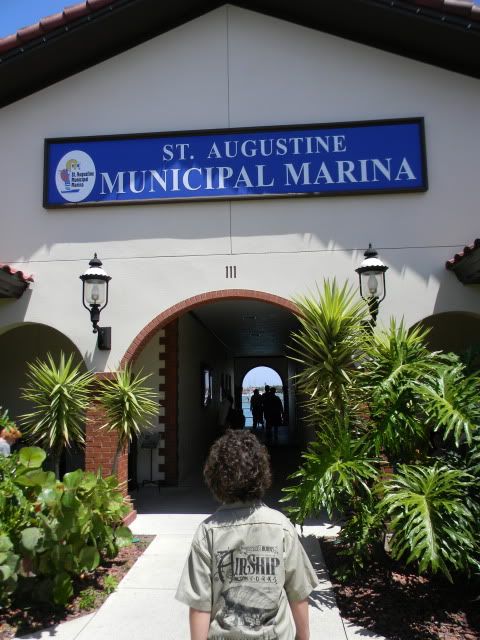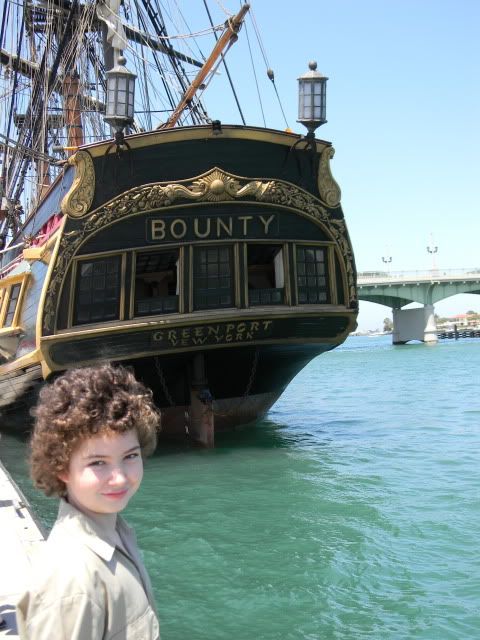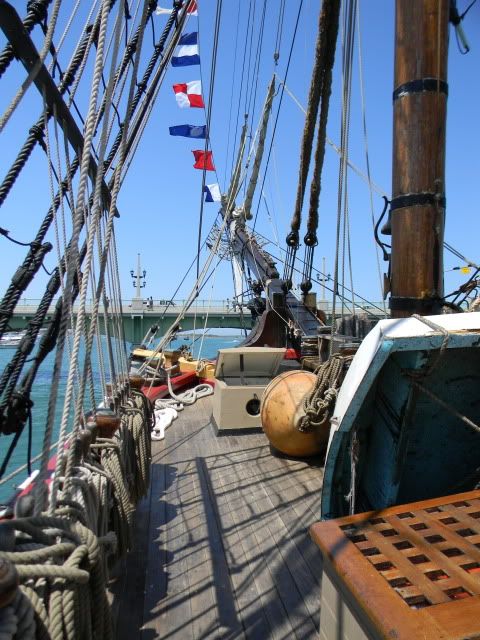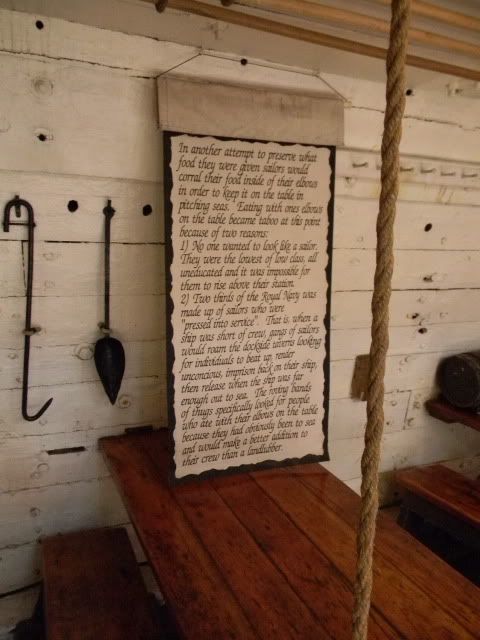 Photobucket">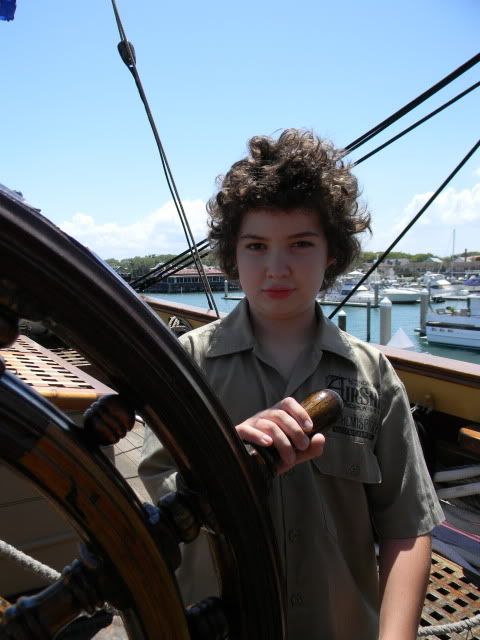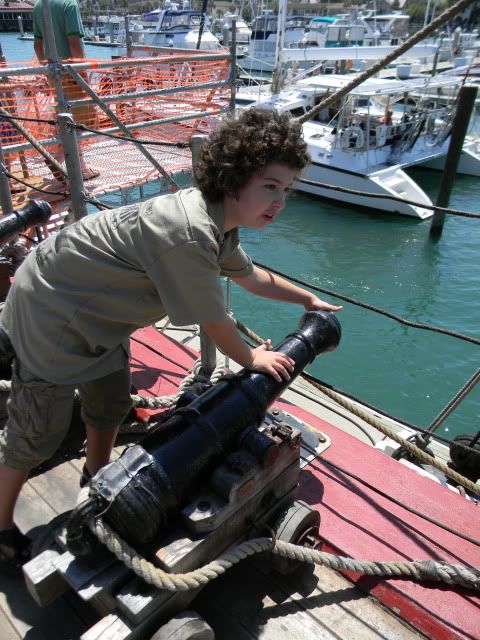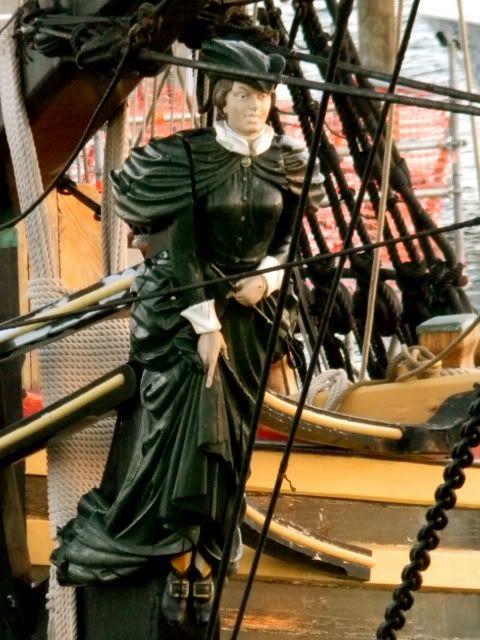 After touring the Bounty, we headed to the nearby Santa Maria restaurant for a light lunch and a chance for Blaze to feed the birds.
The Santa Maria is built on a pier, so that it is surrounded by water on three sides.
The tables are placed along the windows of the restaurant and each table has little hinged doors built into the windowsill, through which the patrons can throw food to the sea gulls, pigeons, and other birds that flock around the building. Each table is provided with a basket of bread to feed to the birds, while they wait for their own food.
Watching the pirate ship backing into it's docking place was also fun mealtime entertainment.
After lunch, we spent the rest of the day making the rounds of the shops on St. George Street and the antique shops.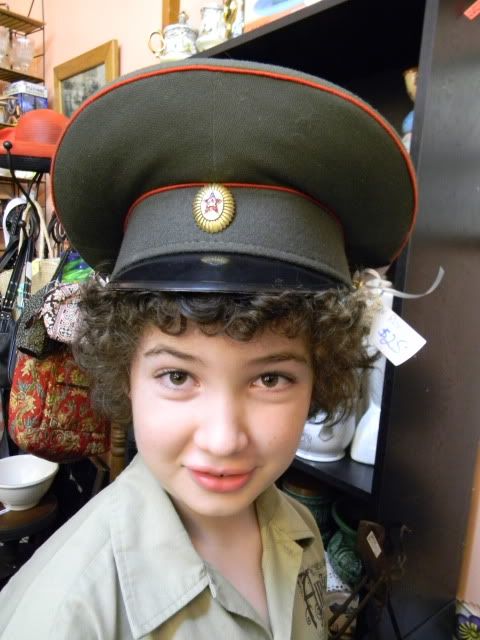 We didn't know this beforehand, but the last Saturday night of every month is
Uptown Saturday Night along San Marco Avenue
, so the antique shops had snacks, wine tastings, and lemonade for their customers and there was live music outside.
Wolf's Head Books was the last shop we visited and the one where we were finally able to uphold our fine family tradition of always buying something awkward or heavy to carry while in St. Augustine. DH's books are awkward and heavy,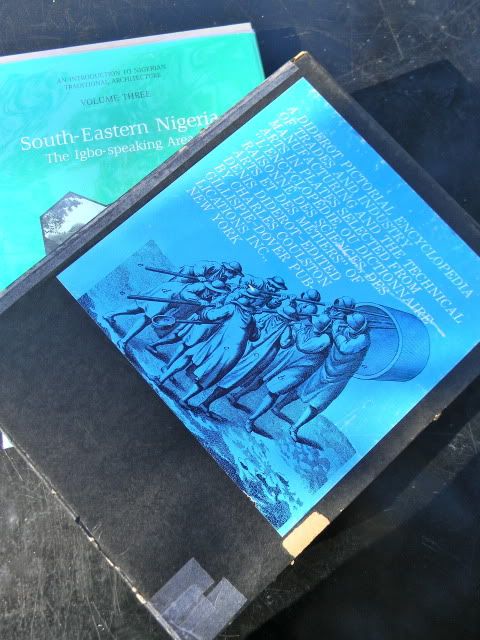 and so is the set of cast iron bookends that I bought for Blaze's room.
Sunset on the Bridge of Lions: