The last place I'd like to show you from our recent trip, is the place where I grew up.
The Fox River flows through Elgin, dividing it into "East side" and "West side".
I grew up in the Eastside Historic District. The restoration of the big Victorian houses of the historic district began when I was a child.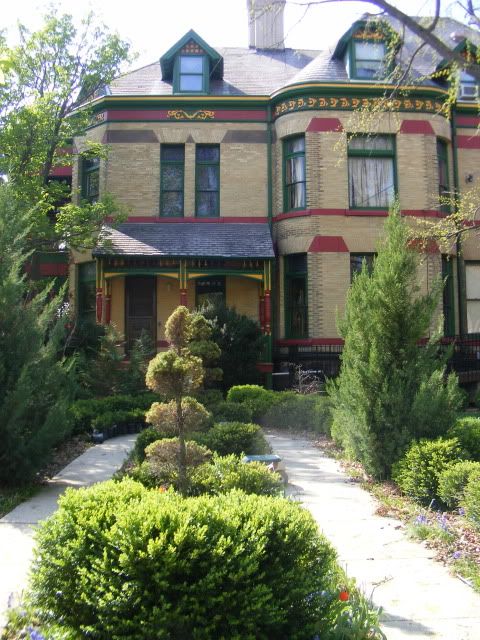 This was one of my favorite places to trick or treat as a child. Not very many children were brave enough to trick or treat at a funeral home, so they never had candy, but gave us coins instead.
The yellow brick is very distinctive of Elgin buildings.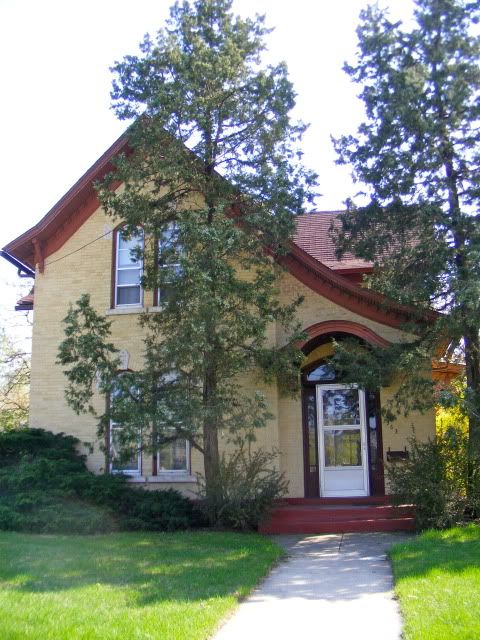 The Old Main Building of the Elgin Academy is now the local history museum.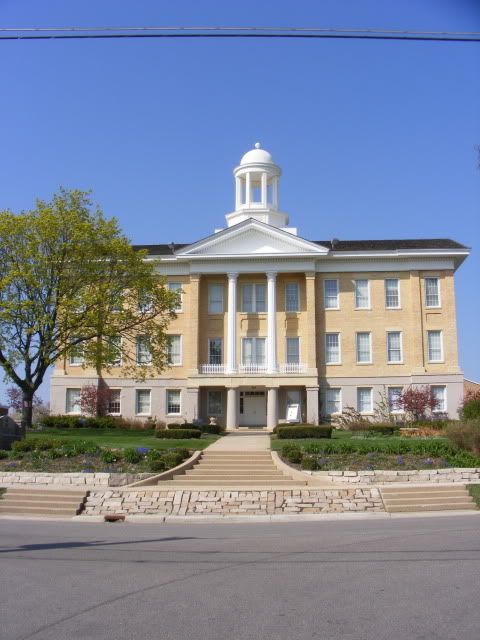 I attended school at the Elgin Academy from sixth grade through Freshman year in high school. This was where I took fine arts classes (chorus, art, music appreciation, and school musicals).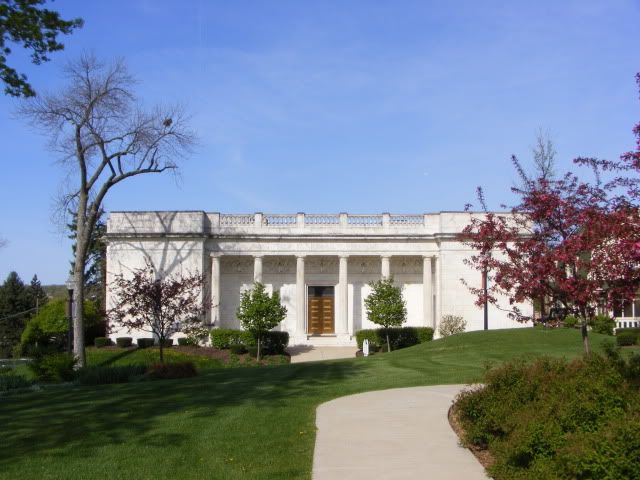 This was where my high school academic classes were taught.
Indoor Gym classes were to the right and lunch was served in the building straight ahead.
While we were in Elgin, Ula and I took Blaze to play in Lords Park. In the winter, I used to skate on this pond.
The Lords Park Pavilion was where my sister had her wedding reception.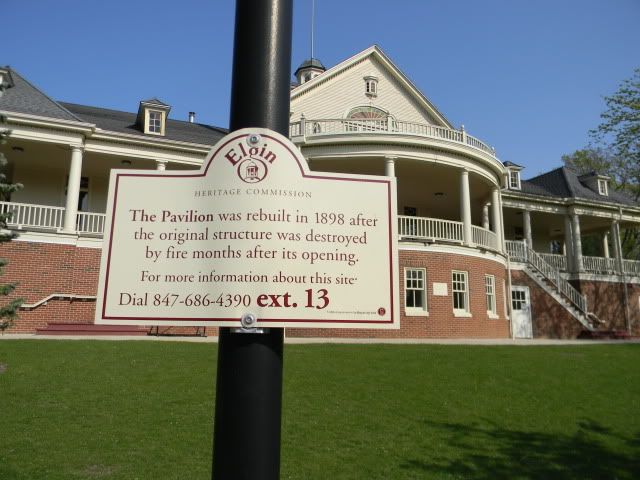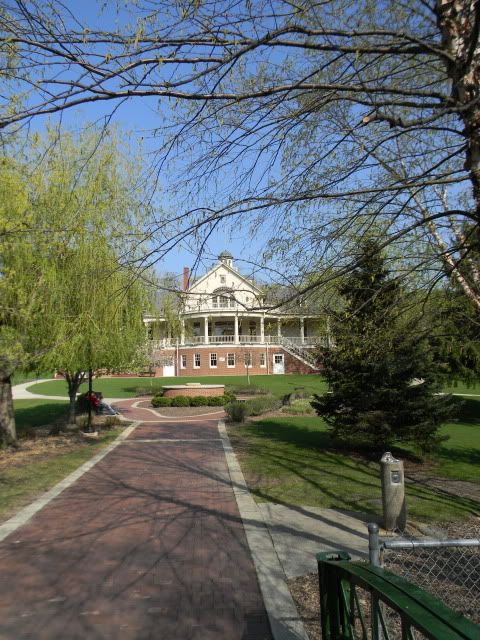 There is a petting zoo at the park, as well as a small natural history museum, but we never got beyond the lagoons and the stream that flows between them, because we had too much fun playing in the water and running up and down the steep hill.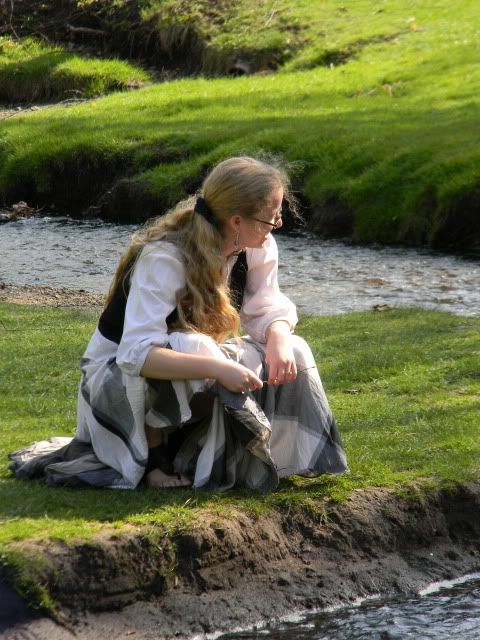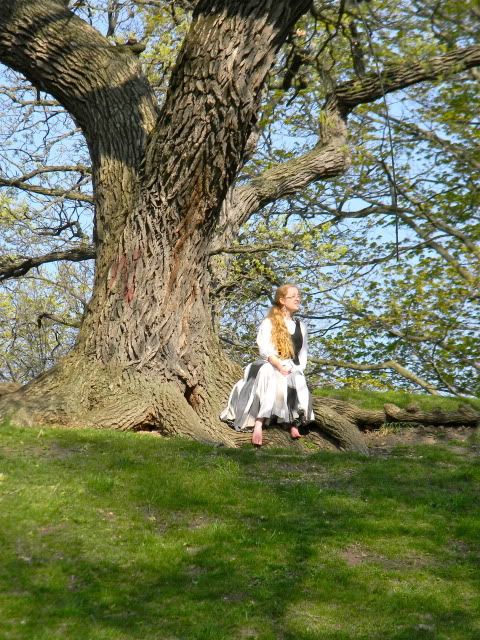 Ula picked me a bouquet of violets and dandelions and we discovered that there were more than enough purple and white violets to make the most delicate flower wreath I think I've ever created.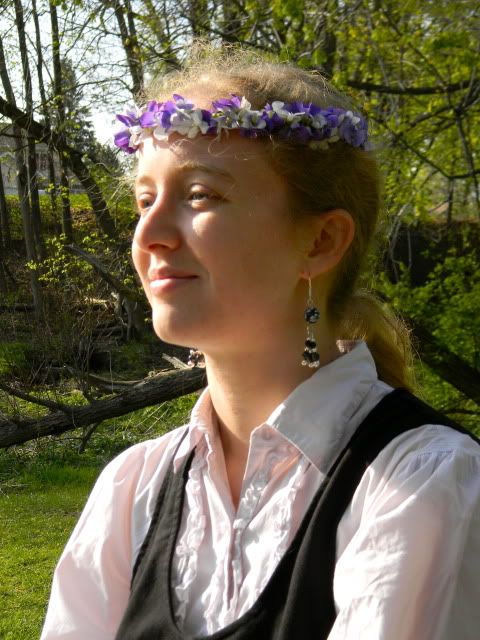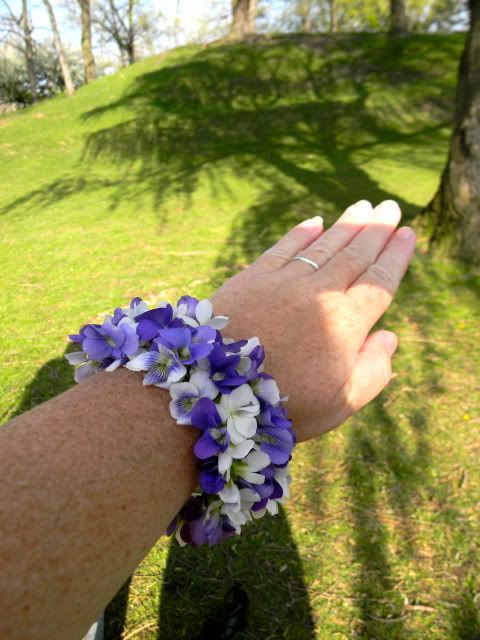 My mother took this picture of Blaze, Ula, DH, and I.
My mom: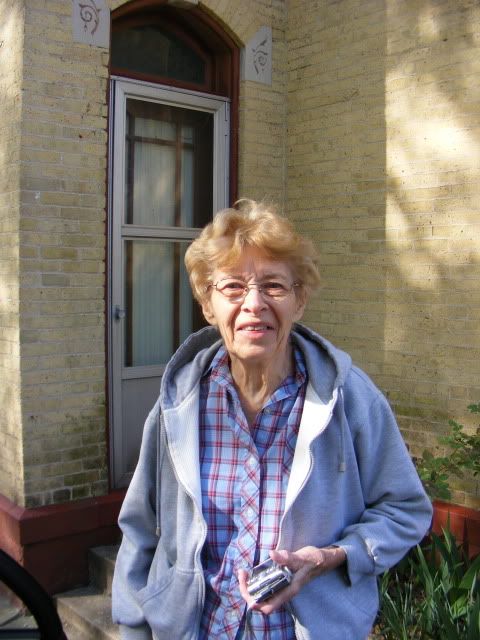 Saying good bye: