On Monday, I began reading
The Wrath of Fate
, by "Captain" Robert Brown, aloud to Blaze as a bedtime story (there is a little adult language in the book, but it's not excessive and is easy to edit as I read). The writing style lends itself very well to being read aloud.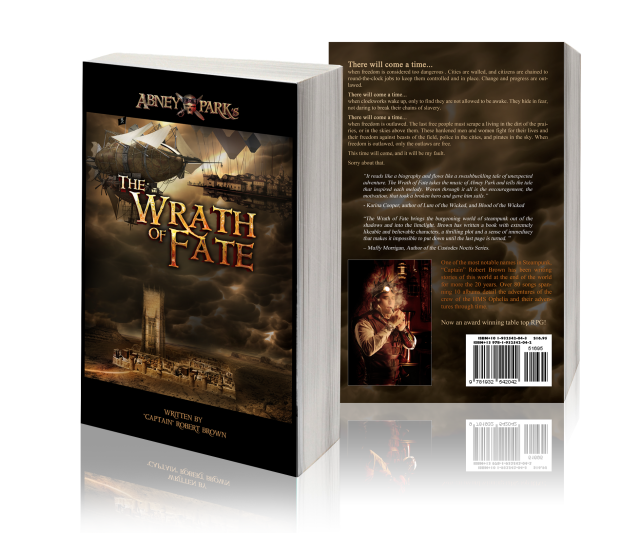 Blaze was very excited to start reading the book, because it was written by the lead singer/songwriter for his favorite band, Abney Park, and the story is based on the band's songs.
Here is a sample from the book, read by the author:
The story is full of interesting ideas, such as the one I used as a writing prompt for my language arts classes this week. After reading chapter two,
Chronofax
, I thought it would be fun to see what my students would write to their future selves. In the chapter, an eight year old boy uses a machine called a chronofax to send messages to his 28 year old self. His first letter tells about his frustrations with being a child and what he is hoping his future will be like.
I took the book to school and read that first letter aloud to each of my four language arts classes (children ranging in age from 6-11). I then asked each of them to write a letter to themselves twenty years in the future. The first part of the letter would be what they thought of their current age and the second part would be about their expectations for themselves as adults.
Here are a few samples of the finished letters that I was handed today (I realize that there are a couple things that need to be edited, but I am very pleased with what was turned in). I have removed the names, because I do my best to never post children's real names on a website that is open to public viewing.
This is the one Blaze wrote: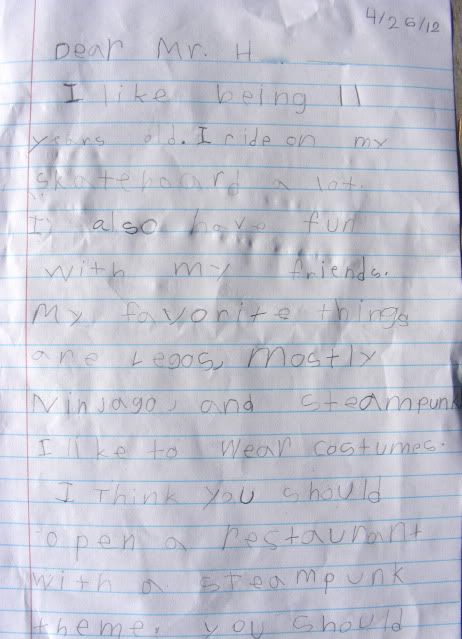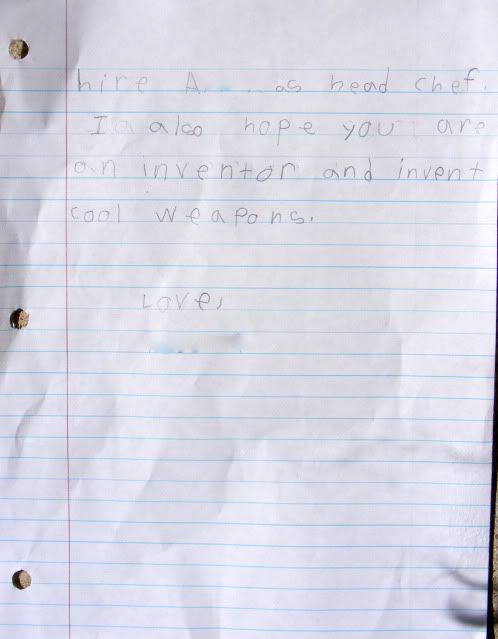 I am placing each letter in an envelope with "Do Not Open Until 2032" written on the front and giving them to the parents to hang onto.