I finished the crazy quilt picnic blanket late last night and the plan was to take it on its first picnic today, but the weather didn't cooperate. The thunder and rain began during the night and has continued off and on all day. The weather reports predict rain to some degree every day this week, but we've decided not to let this ruin our spring break.
We still have some helium left in the tank from Blaze's birthday, so this morning he asked me to blow up some balloons for him. He tied the balloons to a tiny basket and spent a couple hours this morning, experimenting with how much weight the balloons could lift.
During a break in the rain, Blaze and I headed across the road for a walk around the lake.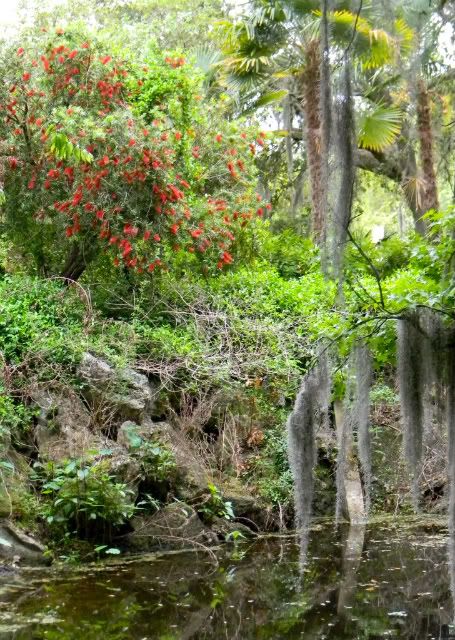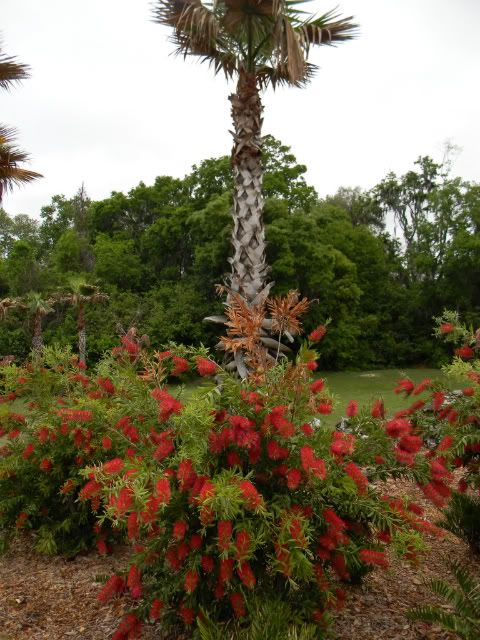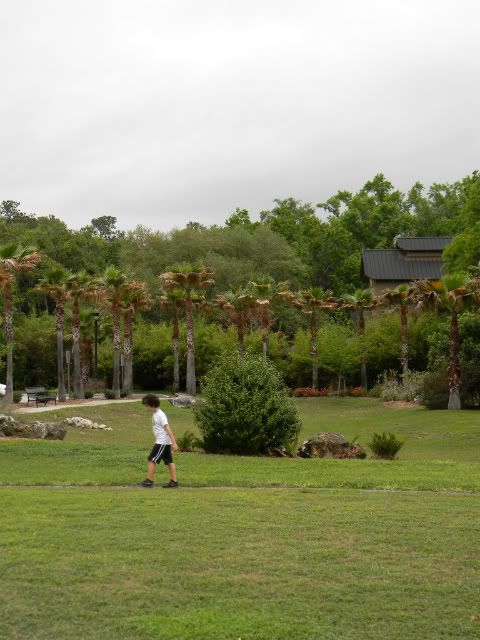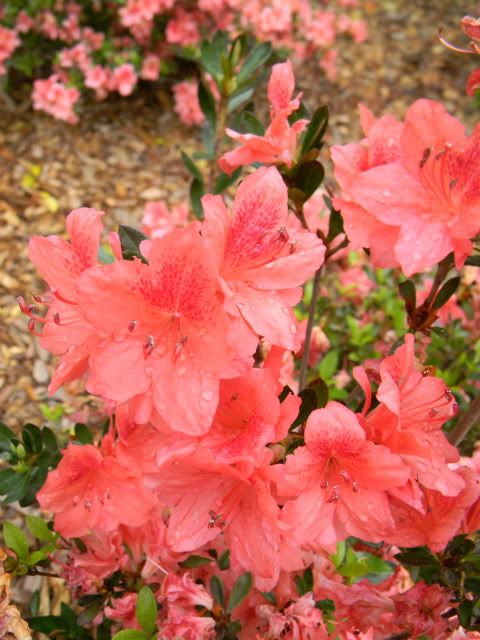 When we got back from our walk, we spread the picnic blanket out on the bed and had a picnic on the bed.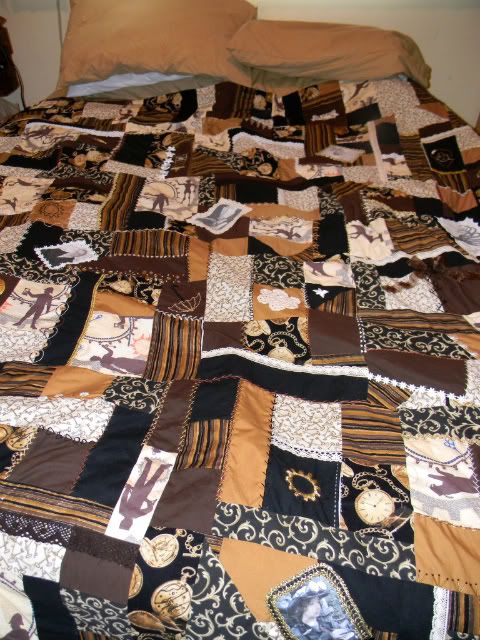 Just after we sat down to eat, it began to rain again.