Cold is not the only thing that can trigger leaves to change color and fall from the trees. We've had no cold nights yet, but we are surrounded by autumn colors, caused by the changing amount of daylight and the lack of rain.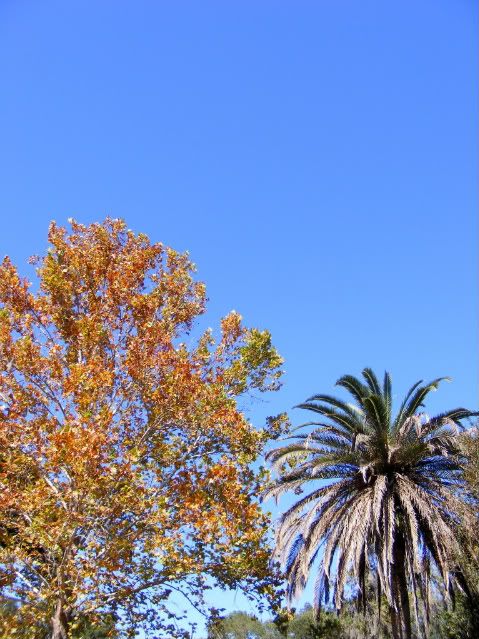 Yesterday afternoon, on the way home from McIntosh, Blaze and I stopped at the Paynes Prairie Overlook. For much of the year, the boardwalk at the overlook allows people to walk above a marshy wetland where alligators live. It has been so long since we have had any rain, however, that now it is dry dirt.
It's still pretty, though.
This was the only bit of water that we could see.