Happy 10/10/10
Blaze had his first sewing lesson of this school year, this past week. I had him make a pillow case, because it's such a simple, straight forward project. We didn't use a pattern, we just measured an existing pillow case and added a seam allowance to the measurements.
Blaze chose the fabric he wanted from
Spoonflower.com
and I ordered 2 yards, which was enough for one pillow case and for me to use for some scrap-craft projects I'm working on.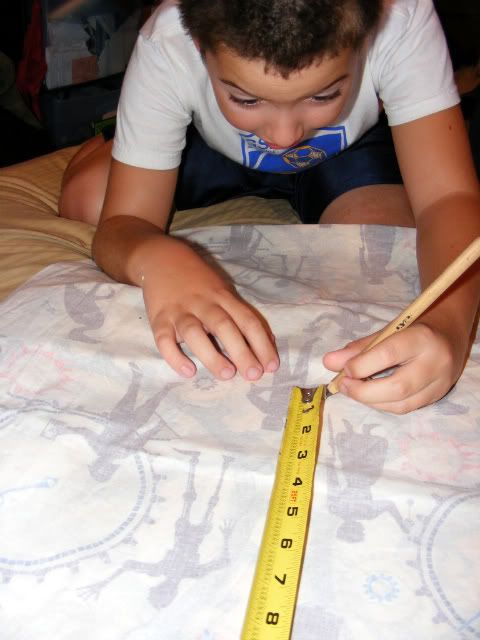 He was having some trouble keeping the stitches going in a straight line. I found that it was helpful if I used a pencil to mark the sewing line on the fabric before he started sewing.