Last night, the sorority girls of U.F. kicked off the Halloween weekend with their trick-or-treat event called Ghouls, Goblins, and Greeks. They really do a great job with this every year! Each house decorates and dresses with a theme. They also set up games for the children to play, where they can win candy. Free pizza is given away to counteract all that sugar.
Blaze got a lot of attention from the college girls, because of his costume. I think this made him happier than getting candy.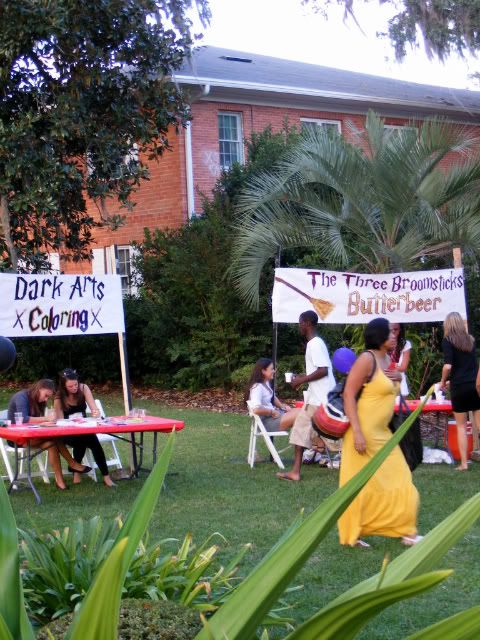 A local radio station was also broadcasting from the event and giving out prizes.