Normally the small town of McIntosh, Fl. is a quiet place, with about 700 residents, but for this one day each year it fills up with people. The 1890's Festival was started many years ago, as a way to raise money to save the train depot that dates back to the 1890's, but it has turned into a bustling arts and craft fair, with live music, and a large variety of food vendors.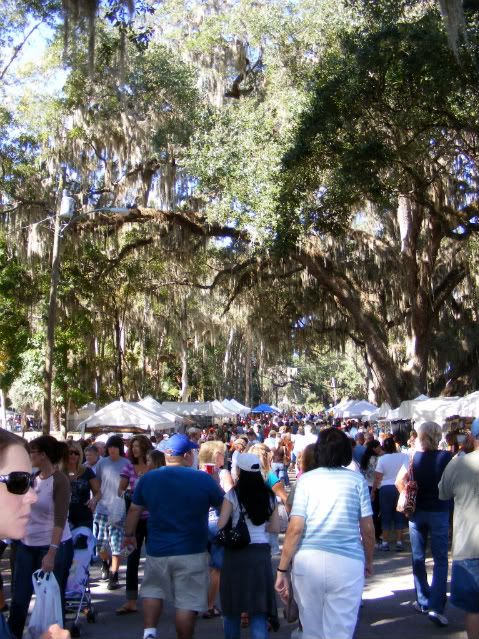 The most disturbing pair of cowboy boots I've ever seen:
DH and his best friend started out with Blaze and I at the festival, but they had an event to go to for the University's Anthropology Department and had to leave after a quick look at all the booths.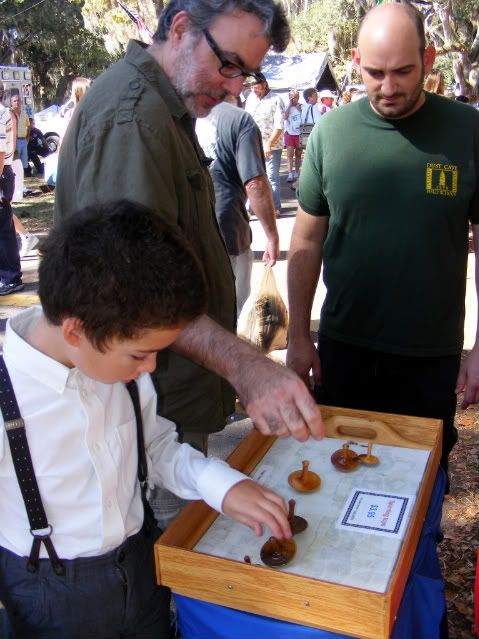 Blaze and I stayed for several hours, though.
It was such a beautiful day (sunny and 87 degrees) and McIntosh is so full of big beautiful shade trees, that we weren't really in any hurry to go home.
We had lunch under gigantic trees, draped with Spanish moss, while listening to old time music.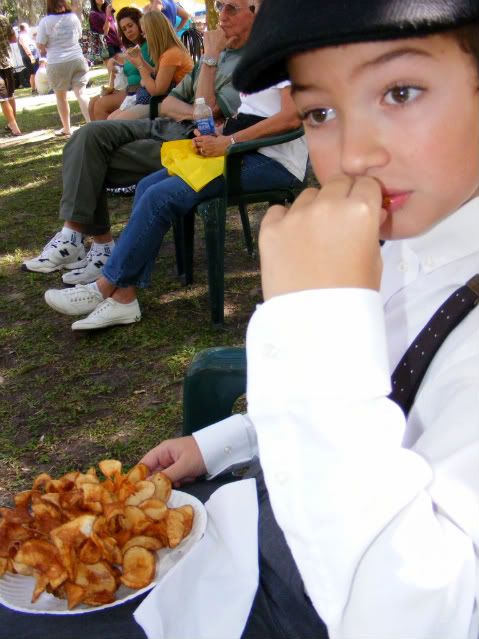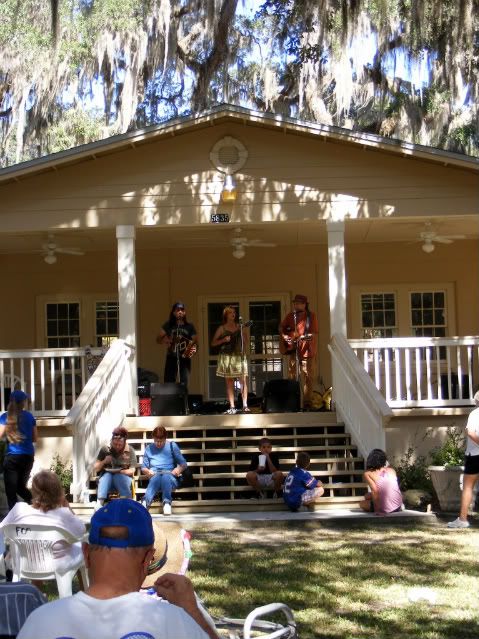 We explored the train depot museum after lunch, and walked through a lot of antique shops.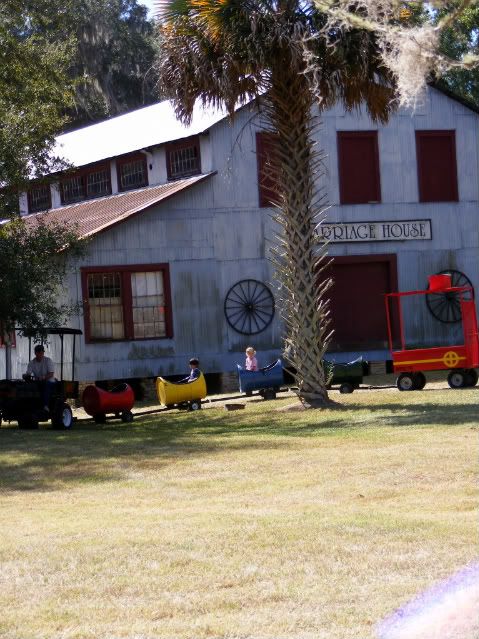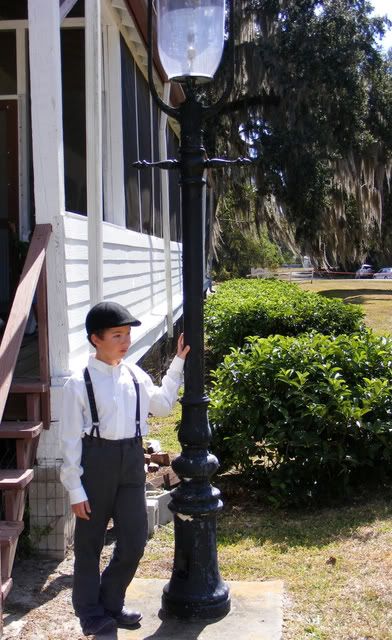 "Excuse me sir, may I help you with your bags?"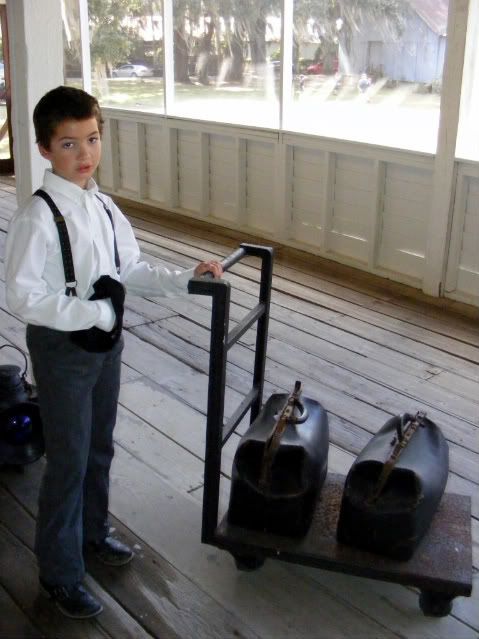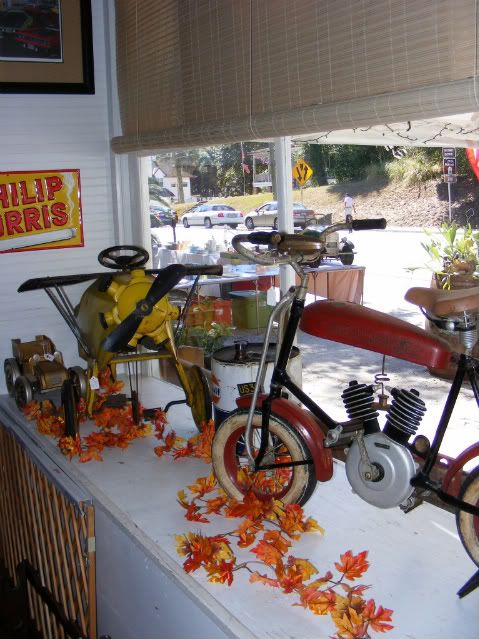 Blaze got his first slingshot as a souvenir. What could possibly go wrong with giving a slingshot to a 9 year old?!