Blaze and I had a great time at the
Rogers Farm Corn Maze
this afternoon (except for the few minutes when we were hot and thirsty, and believed that we were hopelessly lost in the maze).
"O.K., so here's my plan..."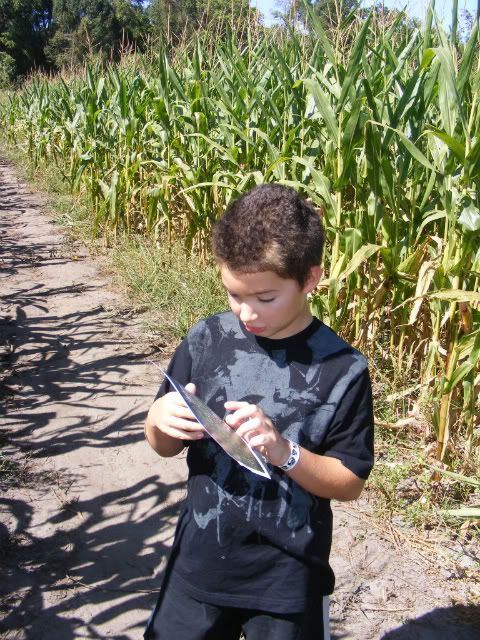 "Follow me!"
corn, corn, and more corn
"I think we're lost."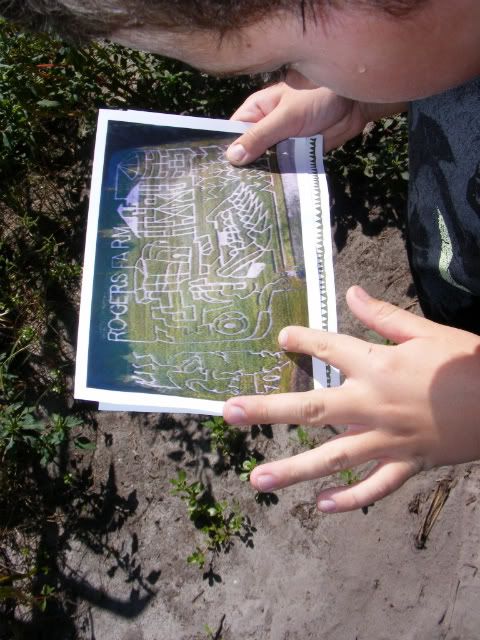 We finally made our way out.
At night, they do a haunted corn maze, where people have to use flashlights and costumed spooks jump out at you, but that's one thing I'm not ready to try.
For our next activity, we rested our feet by going on the hayride.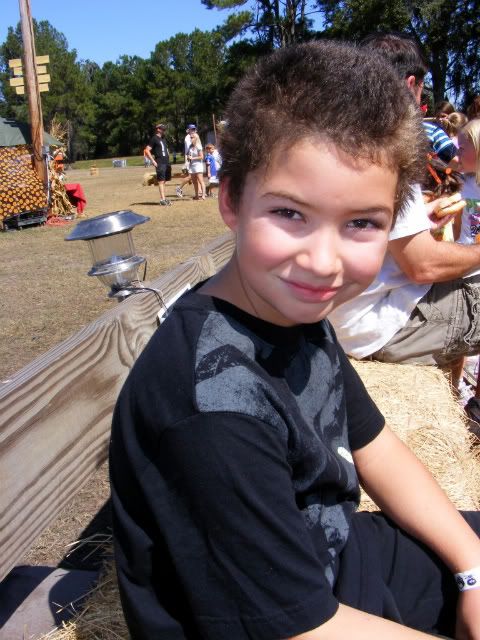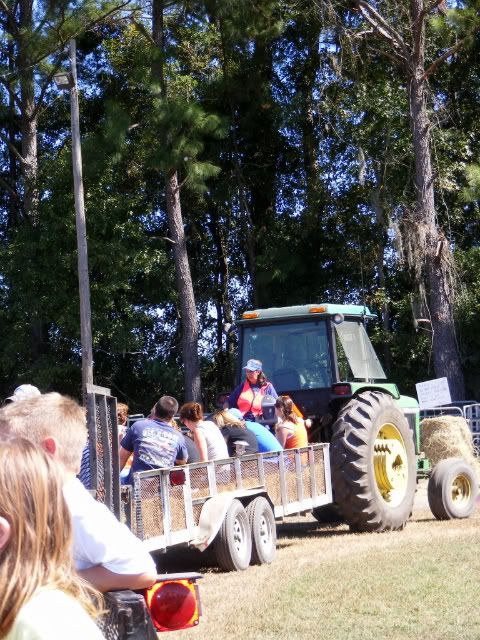 pumpkin patch as seen from the hayride: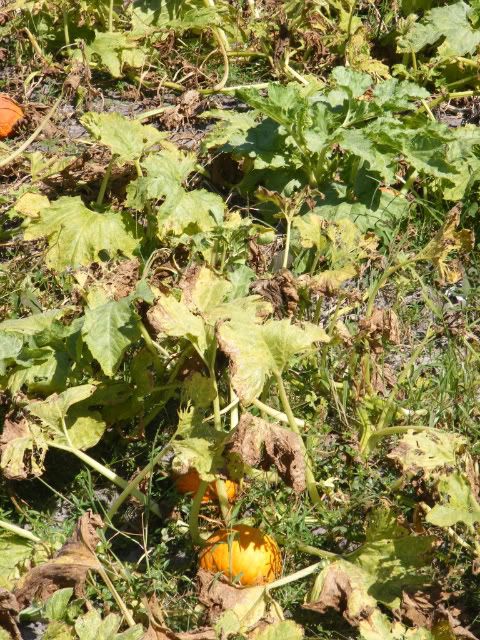 All of the children who were 12 and under got to choose a small pumpkin for going on the hayride.
Snow cones to help us cool off (it was in the mid-eighties).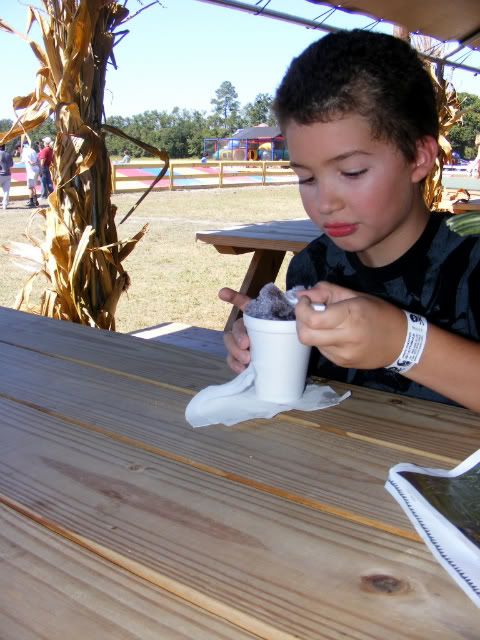 Then, back to the fun!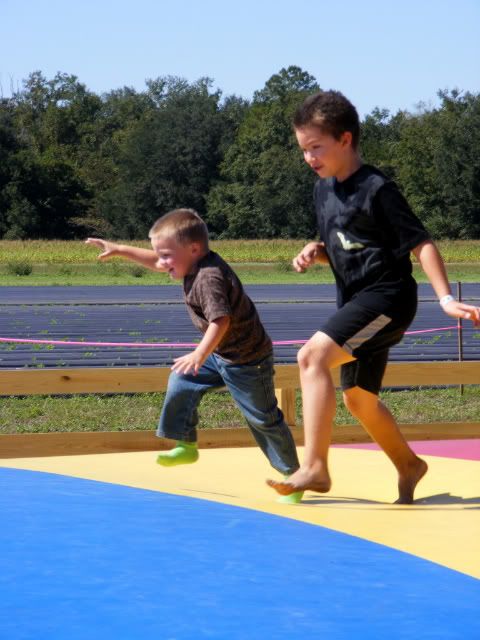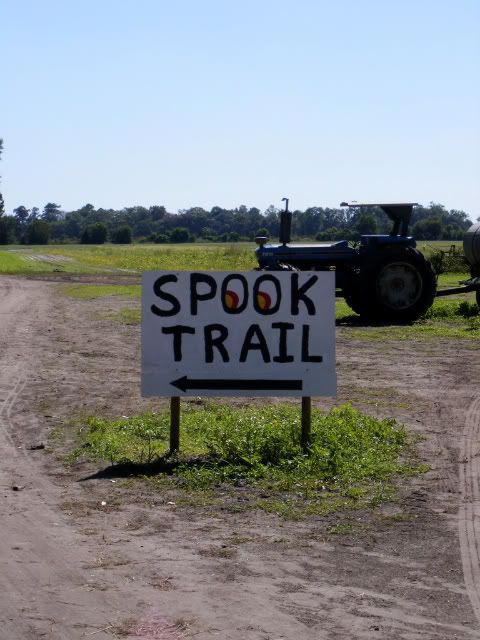 I think this is funny. If Blaze sees a skeleton, he isn't scared. The same thing goes for ghosts. But, show him this very unrealistic, fuzzy spider and he won't go near it. He is trying to walk past it, at the farthest possible edge of the path, and looking at his face, you can tell he really is afraid.
Corn Cannon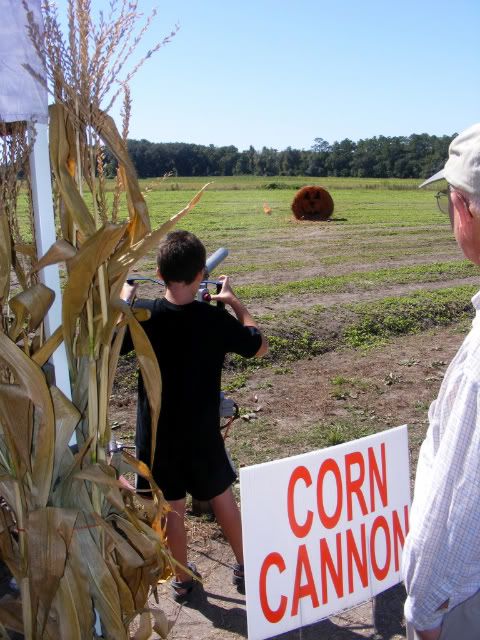 Petting Zoo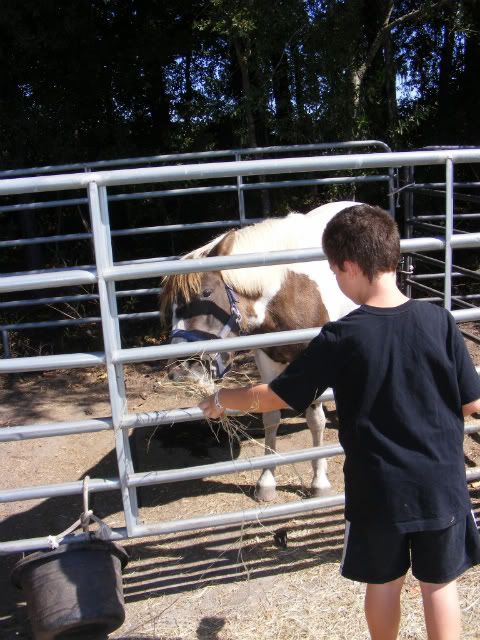 The rubber ducky races were his favorite things at Rogers Farm