It is that time again. The time of year when I get to slather Blaze's left hand with fabric paint and add a new hand-turkey to our Thanksgiving table cloth.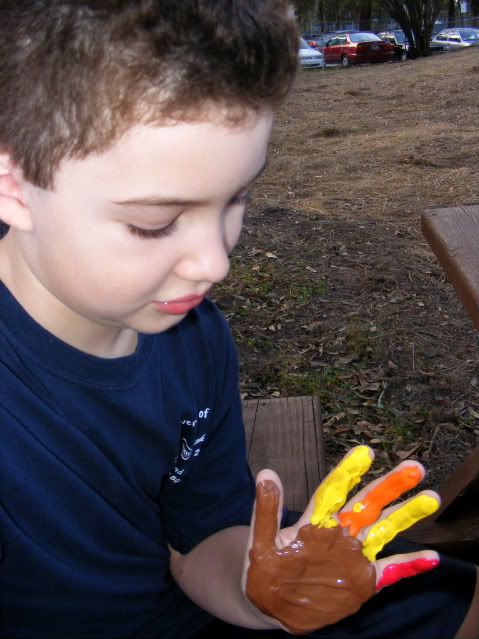 Here is this year's turkey:
This is our 7th year for this tradition, so we have a nice little parade of hand-turkeys running along the edge of the table cloth, each turkey just a little bigger than the one before it.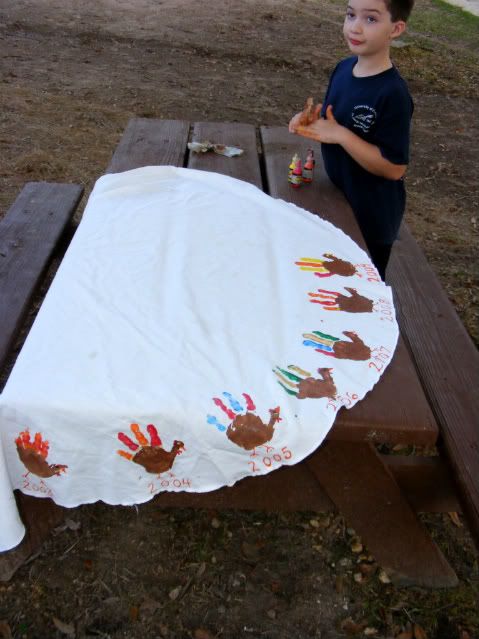 It's always fun to look at how much Blaze has grown: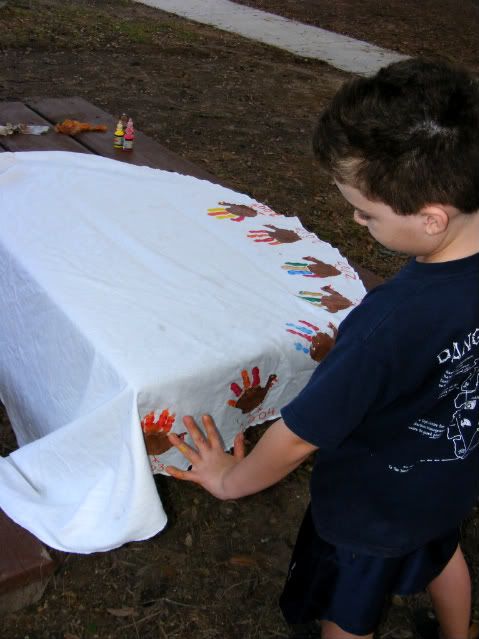 When we started the tablecloth, in 2003, I also made a Thanksgiving T-shirt for myself with DH and I adding our handprints to Blaze's.