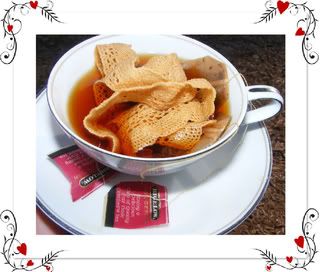 When I was making the crazy quilt choker, just before Halloween, I wanted to keep all the colors muted and Earth-tone, so I tea dyed some natural colored cotton lace. A couple days ago I found a beautiful light-weight cotton blouse on a clearance rack at Old Navy and decided that I wanted to make it match the choker.
I have terrible luck with white clothing anyway. It always ends up stained. By dying the shirt with tea, I have, for once, chosen to stain my shirt.
Here is what the shirt looked like when I first brought it home: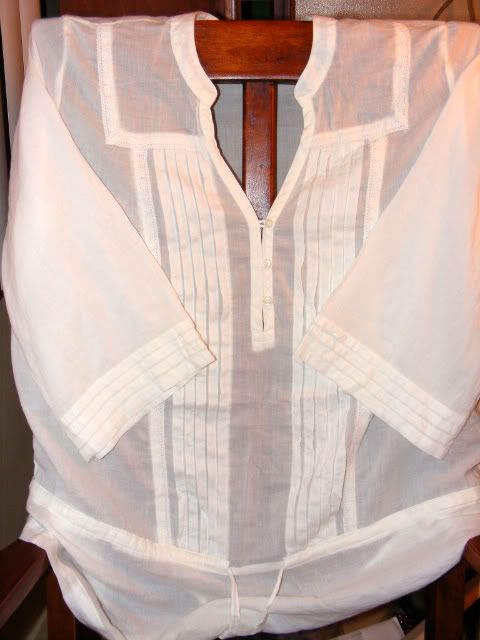 The dye bath was 14 cups of water, brought to a boil in a large sauce pan, to which was added 28 teabags (the cheapest black tea I could find), 2 tea bags for every 1 cup of water. I also added 1 cup of white vinegar to the boiling water to help the dye to be color-fast. Once the water was boiling, the heat was turned off and the tea was left to steep for the next 10-15 minutes.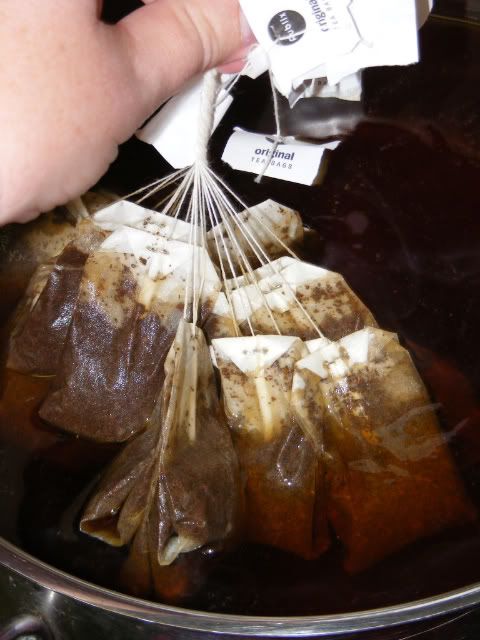 Next, the shirt was rinsed in clear water and wrung out well, to make sure it was clean and damp, but would not dilute the tea with more water.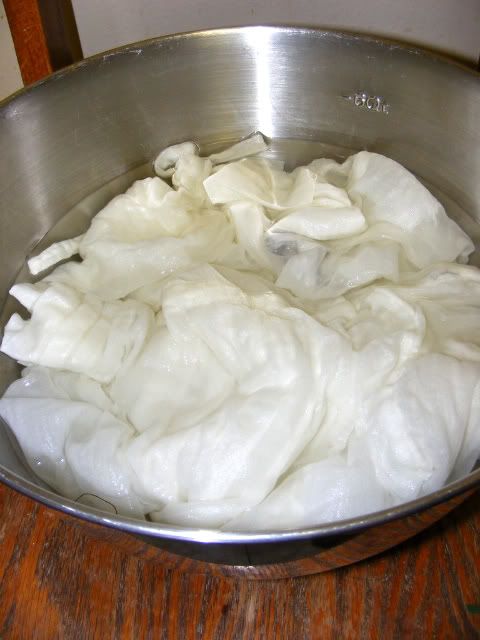 Then, the shirt was added to the tea/dye bath. I used a large wooded spoon to stir it around and make sure all the cloth was completely submerged in the tea.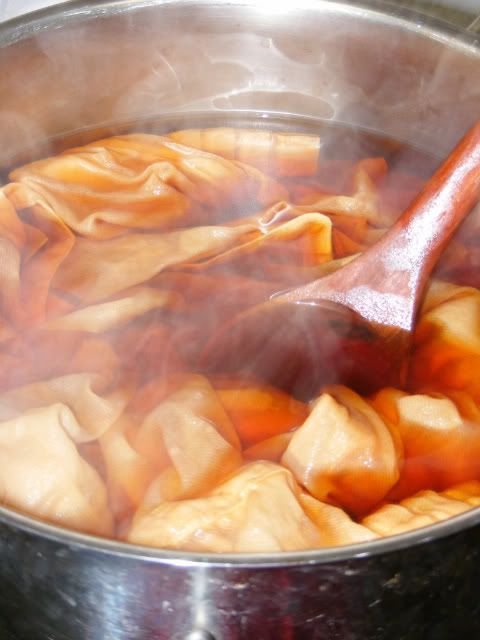 The shirt, then spent about 45 minutes soaking in the hot tea, being stirred and poked at occasionally.
At the end of the 45 minutes, the shirt was removed from the tea and rinsed several times in clear, cool water.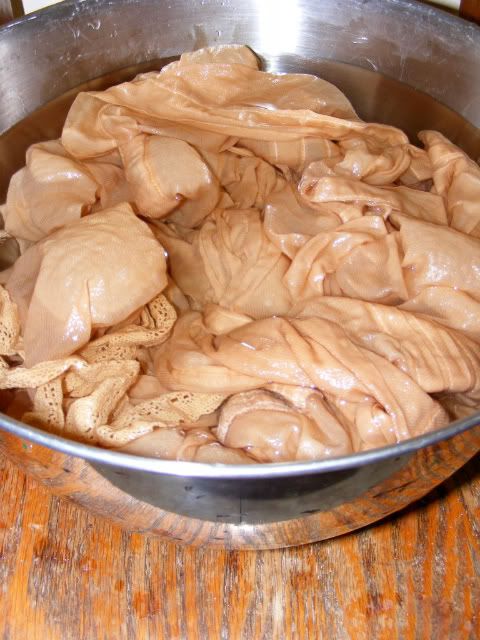 To further help the setting of the color, the shirt can be placed in a hot dryer or ironed dry.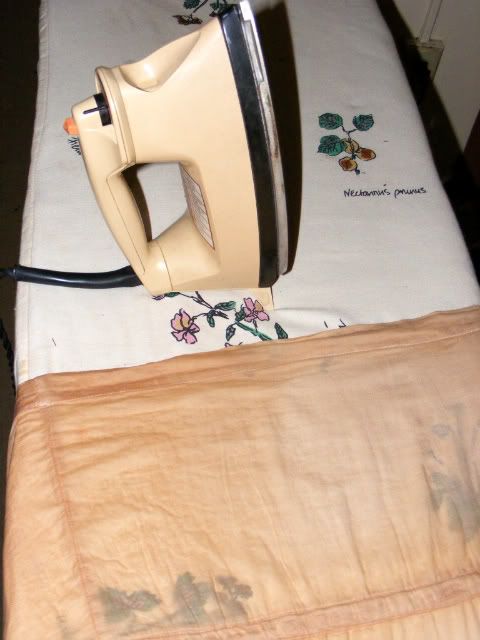 The shirt is now a perfect match for the tea dyed lace on my choker.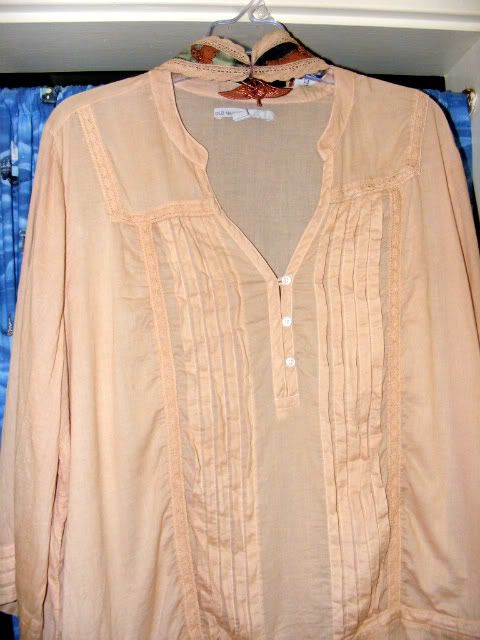 I'm thinking about replacing the little plastic buttons on the shirt, as well, but I haven't found any I like yet.