It was getting down to the wire. Five O'clock on Tuesday and I still had no ideas for this week's corner view theme, "contrasts", so I took my camera with as my son and I went for a walk on the short nature trail behind the Magnolia Parke shopping and office plaza.
It turned out to be the perfect settling for finding contrasts.
To start with, it is a little pocket of nature in very urban surroundings.
This is the busy 4 lane street that runs past Magnolia Parke: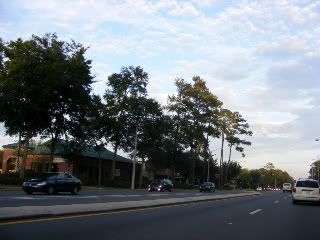 This is the path behind the building where Blaze has his physical therapy, occupational therapy, and speech (the reason we were at Magnolia Parke):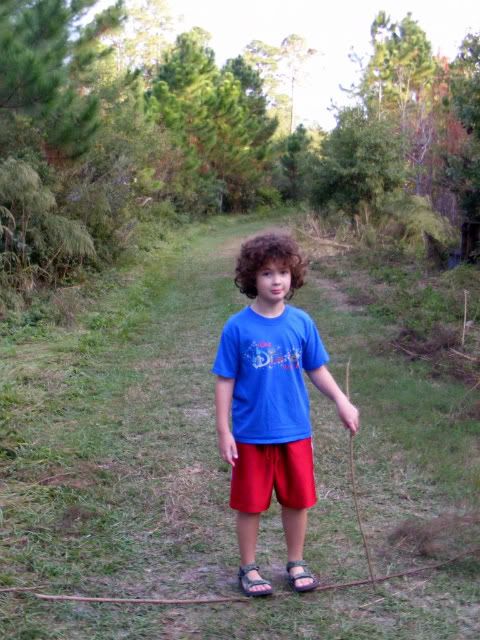 To the left of the path is swamp with trees growing out of the slimy green water.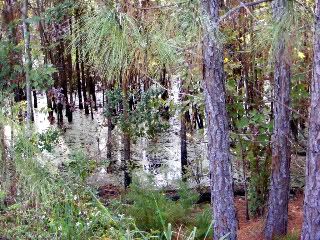 To the right of the path is a pond with a family of ducks swimming on the clear water.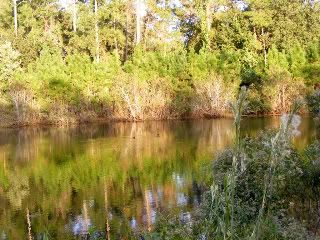 Along the path we saw both flowers and brightly colored Autumn leaves, although there were more flowers than changing leaves.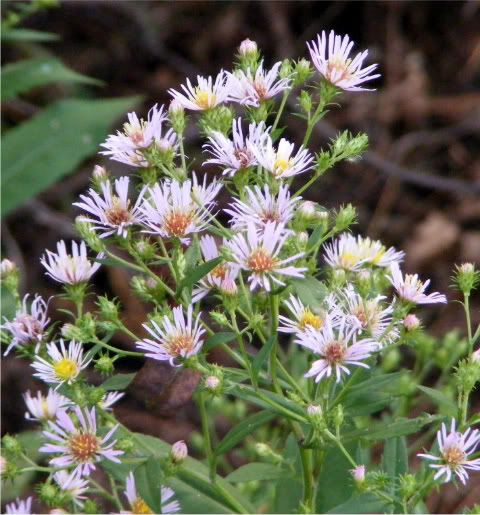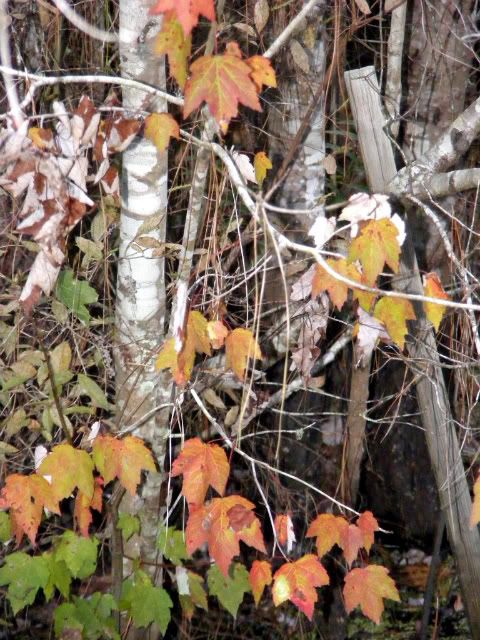 The trail ends at a large group of fairly new condos. Looking over the weathered old wooden fence next to the trail, blaze and I saw this family of deer eating the nicely manicured lawn behind one of the condos.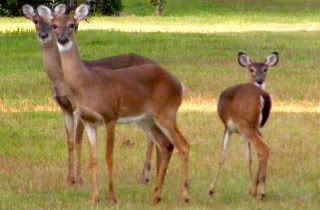 To read more corner view posts about contrasts, click on any of the links posted on the side bar of our host's wonderful blog,
Spain Daily