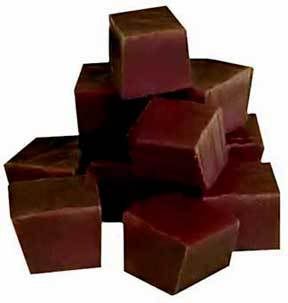 Chocolate Fudge:


2 Cups of sugar
2/3 Cup milk
2 ounces unsweetened chocolate or 1/3 Cup cocoa powder
2 Tablespoons light corn syrup
1/4 teaspoon salt
2 Tablespoons butter
1 teaspoon vanilla

Butter a glass loaf dish and set aside.
Mix the first 5 ingredients in a heavy sauce pan and bring to a boil while stirring constantly.

Continue cooking, stirring occasionally until it reaches 234 degrees F. Remove from heat and add butter.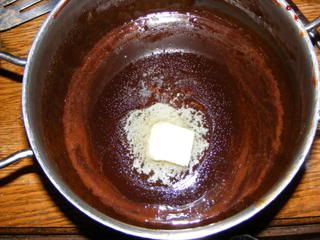 Cool without stirring for 15-20 minutes. Add vanilla and stir for 5-10 minutes, until it thickens. Pour into the loaf dish and spread it smooth.


Cover and cool in the refrigerator. Cut into square to serve.


Don't forget to check out the other Corner View participants at
Spain Daily
.