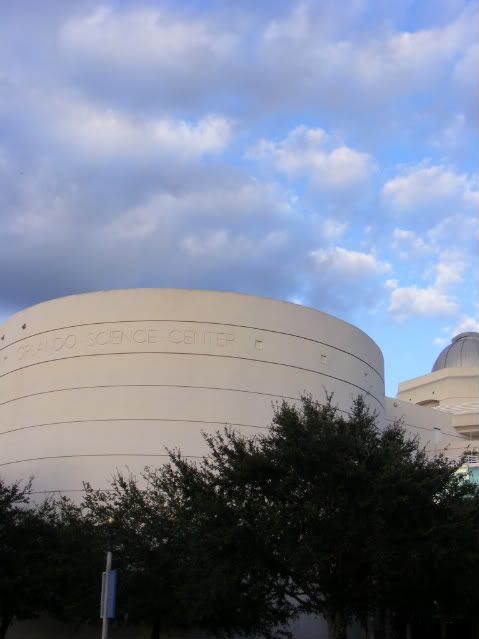 Blaze and I spent Monday afternoon at the Orlando Science Center. It was the first time we had ever been there, but Blaze is already saying he wants to go there again. It is full of great hands-on activities for elementary school children.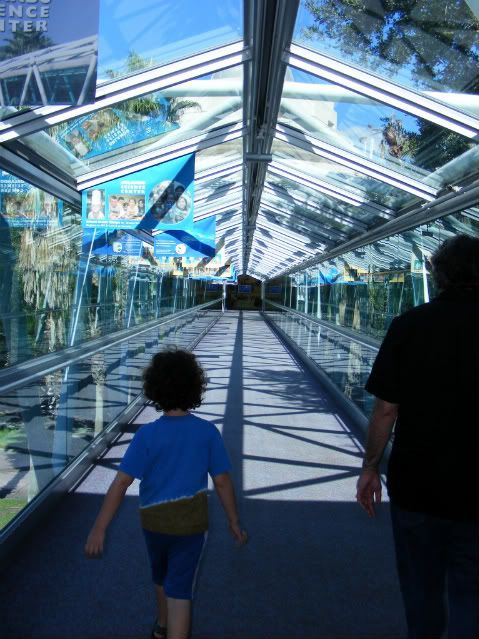 This went along perfectly with our current science unit about simple machines: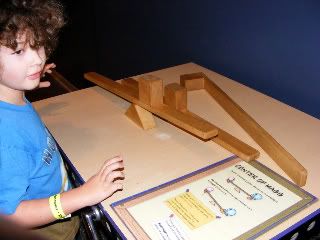 There were several activities about sound, which Blaze had fun with, because he loves to make noise.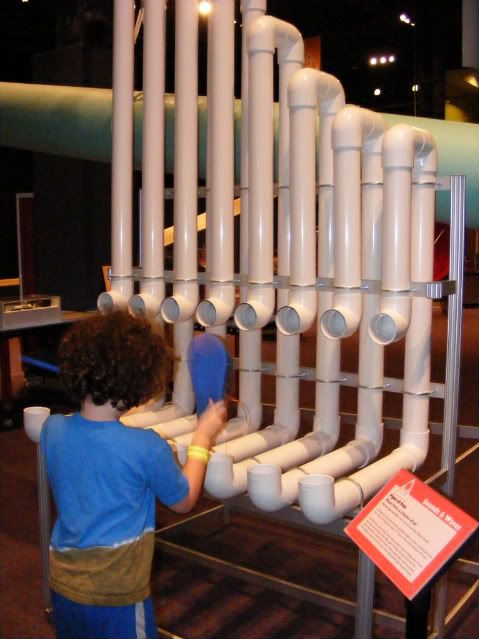 This is a laser harp. It reminds me of everything they play on that late night music program on NPR, "Music from the Hearts of Space"
Blaze spent quite a bit of time pretending to fix my car in an area called "Kids Town"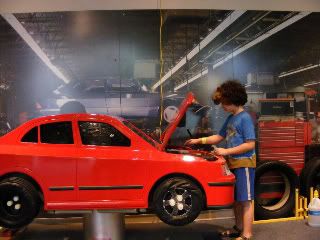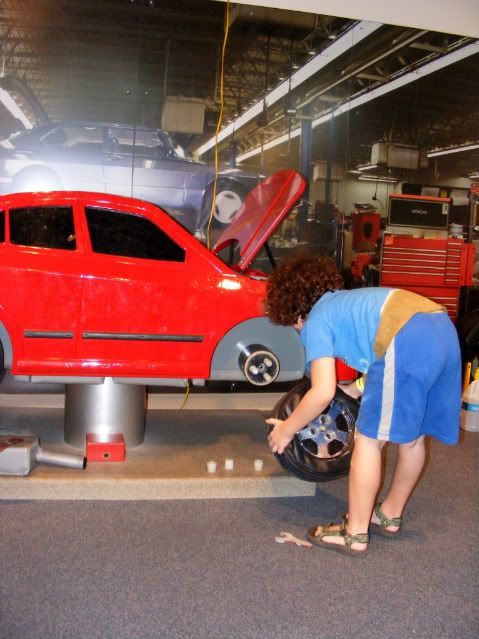 and building a water maze for toy boats to travel through.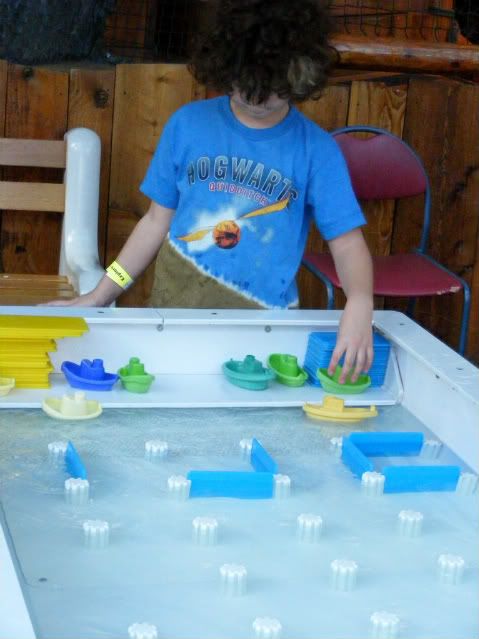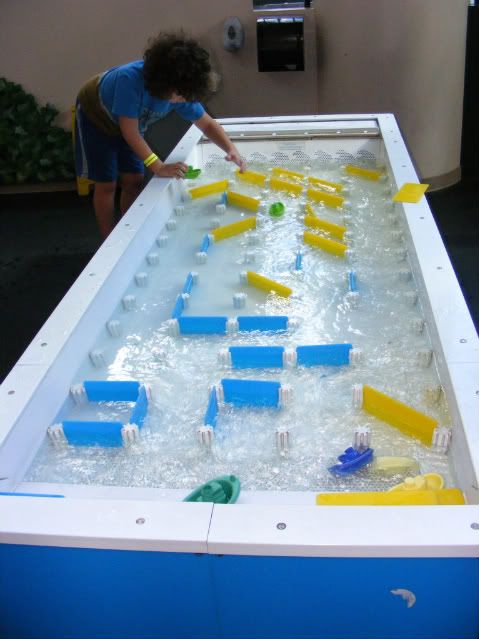 There were a few live animals there to watch and we went to see a movie about sharks.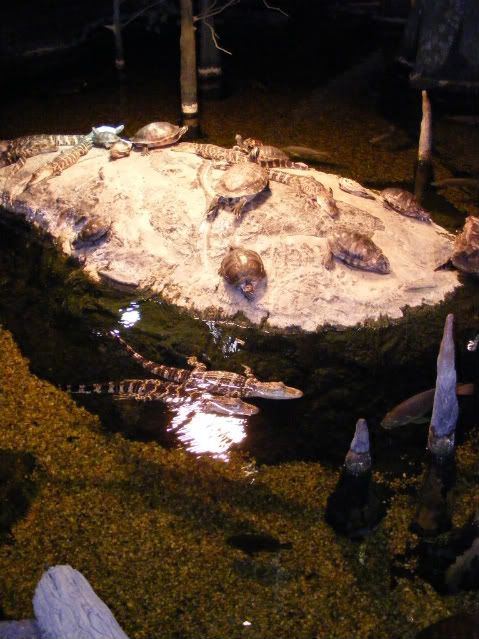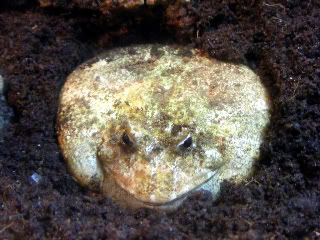 We played with this model of the brain for awhile. I was fascinated, because it reminded me of Blaze's MRI, but it was in color, while the MRI is black and white. Blaze wanted to fix the person by re-stacking all the pieces.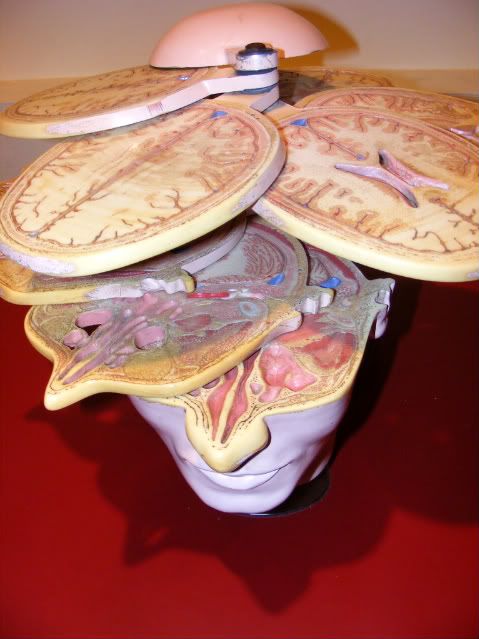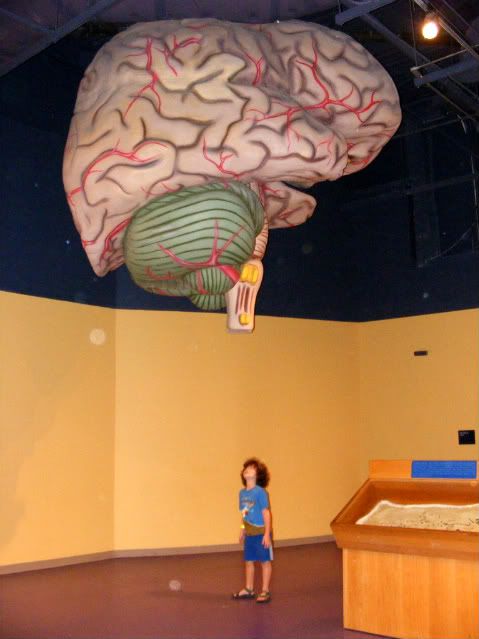 There was a room full of dinosaurs, but Blaze wasn't that interested in them this time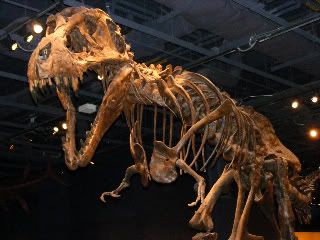 his biggest interest was in the things about electricity, and the driving and flight simulators.
There were quite a few interactive displays about the work of Tesla and how electric current is generated.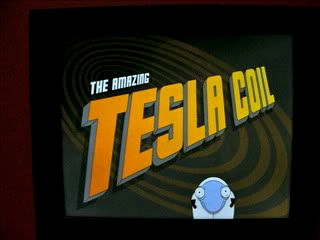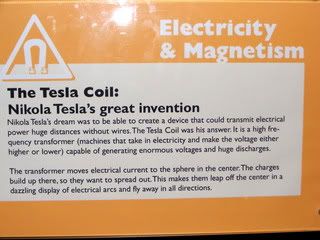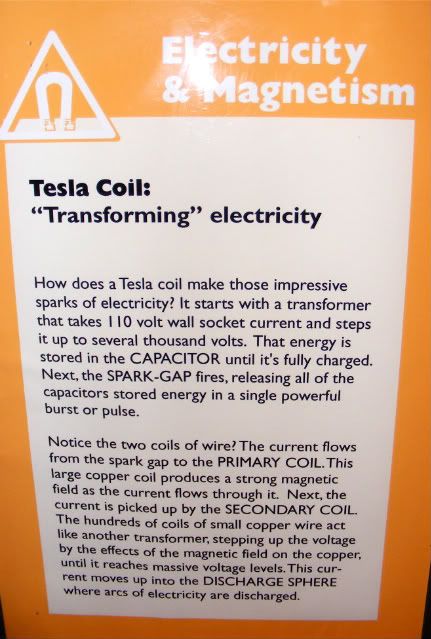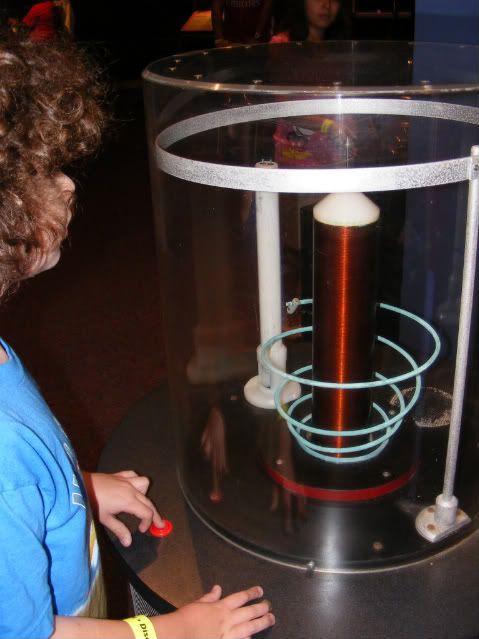 One of the most exciting things we saw, though, was the space shuttle launch. The museum opened up their 4th floor terrace to people wishing to view the launch. The Kennedy Space Center is about a 45 minute drive from Orlando, so it's not super close, but I was excited, because I had never seen a Space Shuttle launch except on television.
Here is my poor attempt at taking a movie of it:
Entering the building again after the launch, this was one of the first things we saw: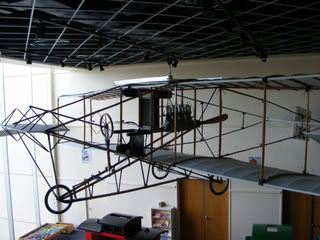 We've come a long way!