Blaze did some wet-on-wet water color painting to create his own island as part of our "map reading" lessons.
He started by painting his entire paper blue.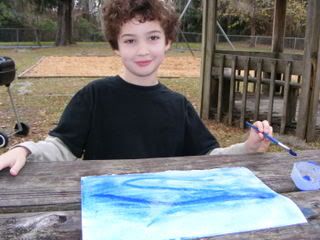 Then, using yellow paint, he painted over the blue in the center of the paper to make a green island.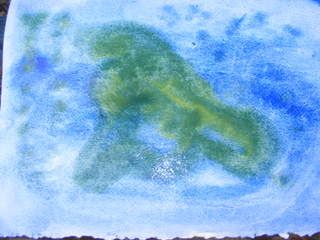 After the paint had dried over night, he used a pencil to add roads, houses, a dock, and a light house to his island.