In February we started learning about different cultures around the world, but first we had a little trip back in time at the end of January. Every year, for two weekends, Gainesville, Florida has The Hoggetowne Medieval Faire. Somehow, I got both of the children who were at home to dress up for the faire last year (see, I really do have another daughter, she just stopped letting me photograph her since then).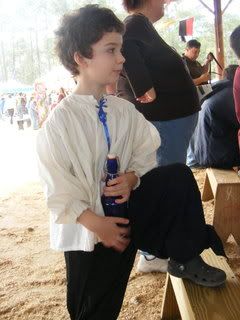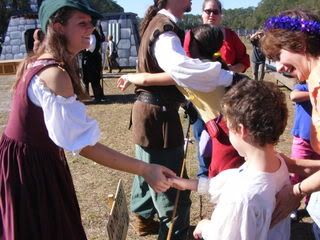 The first country we studied was China because Chinese New Year was coming up.
We ate new foods and Blaze learned to use chopsticks: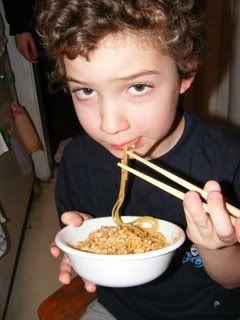 Birthday Noodles with Peanut Sauce
2 Tablespoons of smooth natural peanut butter
1/4 cup of hot water
3 tablespoons of soy sauce
1 teaspoon of honey
4 cups of cooked spaghetti
2 green onions, thinly sliced
chopped peanuts for garnish
In a small mixing bowl, stir together the peanut butter, water, honey, and soy sauce.
Stir mixture into cold, cooked noodles and sprinkle each serving with the green onions and clopped peanuts.
Eat with chopsticks.
We made crafts:
About this time we finally got the apartment we had been hoping for in the university's Family Housing (we had been on the waiting list for more than a year), so our first meal in our new apartment was our Chinese New Year feast.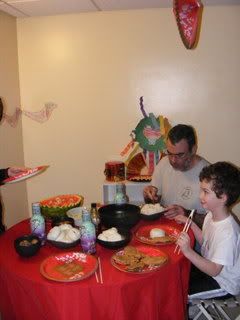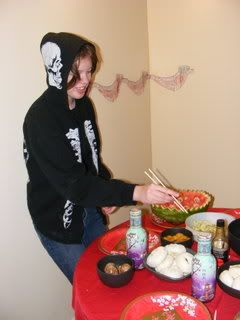 Next, going with what holiday was coming up next (St.Patrick's Day), we learned about Ireland.
Again there were crafts,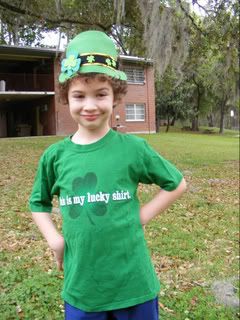 and yummy foods to make. For Ireland, we made a big breakfast.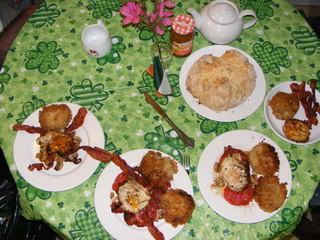 Blaze made Soda Bread and I helped him make Pratie Oatens.
Irish Soda Bread
butter for greasing the baking sheet
4 cups unbleached white flour
1 tsp. salt
1 tsp. baking soda
1 1/2 cups of buttermilk
Preheat oven to 425 degrees F.
Melt 1 Tablespoon of butter and use it to heavily grease a baking sheet. Them mix all the dry ingredients in a large mixing bowl.
Add the buttermilk and mix until all the flour is moist and can be made into a ball. Place the dough ball in the center of the baking pan and cut an X in the top of the dough, using either a knife or a pair of scissors.
Bake for 45 minutes
Pratie Oatens
3 Large potatoes, peeled
1 cup uncooked rolled oats
1/2 cup (1 stick) unsalted butter
1 tsp. salt
Bring a pot of water to a boil. Dump in the potatoes and boil until they are tender. Drain and mash them. Add the butter and let it melt. Mix the melted butter in with the potatoes and let the mixture cool for about 10 minutes. Mix in oats and salt to form a soft dough.
Roll out on a well floured board to about 1 inch thick. Cut out circles using a biscut cutter.
Fry in a little butter or oil until golden brown on both sides.
Our next place to study was the continent of Africa, because our local Natural History Museum had a very nice visiting exhibit on the subject.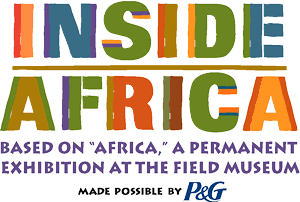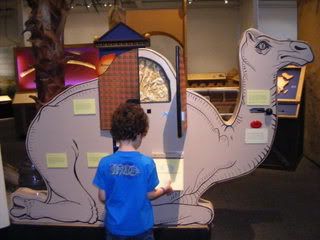 We spent part of our time learning specifically about Egypt. Blaze made this ancient Egyptian style necklace out of fruit flavored cereal.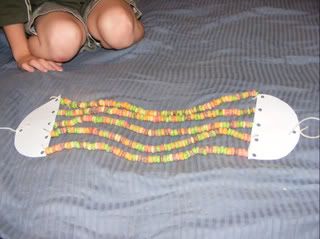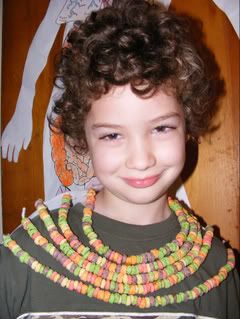 Blaze made homemade pita bread for our big Egyptian feast.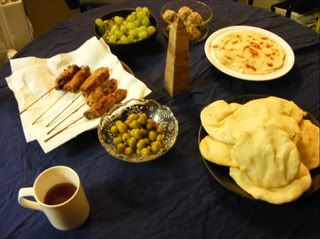 DH, Nika, Blaze and I also took a real road trip about this time, by driving up to Atlanta, Georgia to the new Atlanta Aquarium (the largest aquarium in the country).
>
We also stopped at Ocmulgee National Monument on the way back. It is an ancient Indian site, with earthen mounds and a rebuilt earth lodge.
Then, again motivated by an upcoming holiday, we moved on to another country. This time Mexico, because of Cinco de Mayo.
We made lots of paper flowers to decorate for Cinco de Mayo.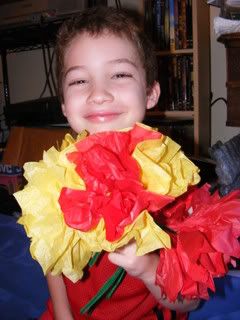 We made a cactus shaped pinata, but decided not to break it until Ula arrived for the summer from college.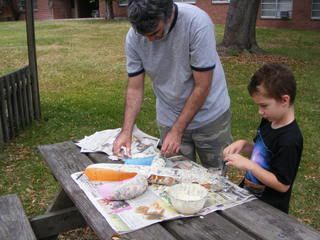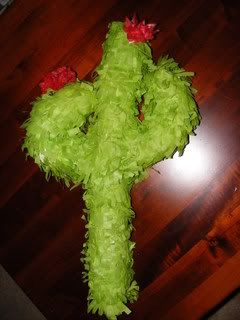 In the meantime, we found a local Cinco de Mayo celebration to attend.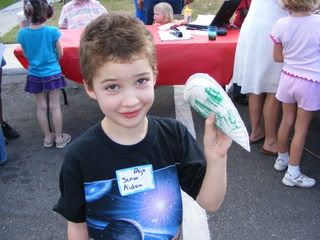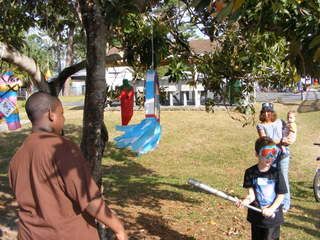 Ula's arrival, meant a day trip to Jacksonville to pick her up from the airport, so we took advantage of her early flight by spending the rest of the day at the Jacksonville Zoo.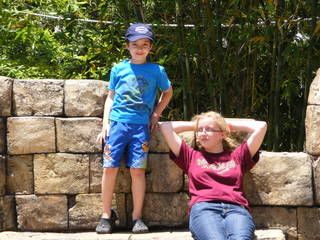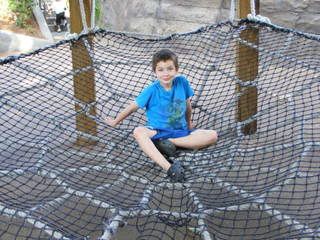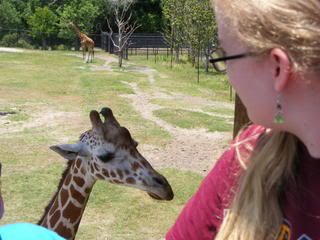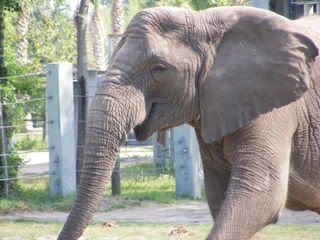 Then it was time for the "Welcome Home Ula" fiesta.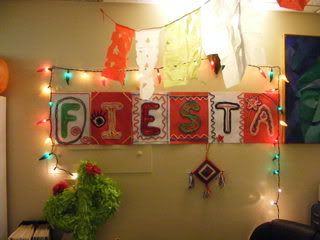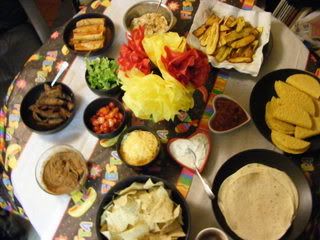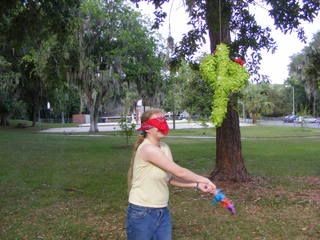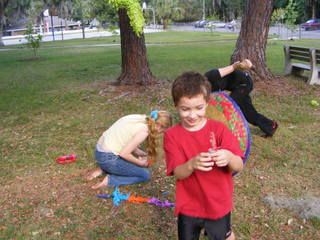 Soon after Ula' arrival, DH had to leave for Summer archeology field school at Kingsley Plantation on Fort George Island, just North of Jacksonville. Blaze and I spent some of our weekends staying there with him.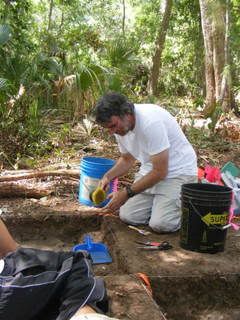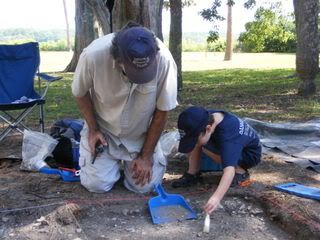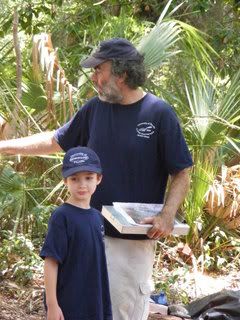 As soon as Field school was over, we had our big end of the school year field trip. The entire family went to Epcot at Disney World. DH had been there before, but it was a new experience for all of the rest of us. In case you have never been there, it is a theme park that is very much like a permanent Worlds Fair, with areas for different countries. It really was the perfect place to go after the social studies units we had done.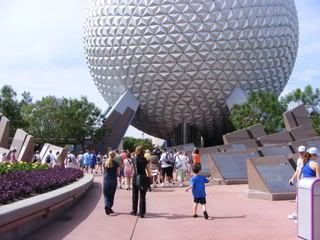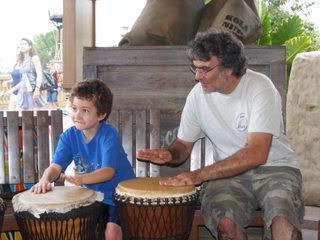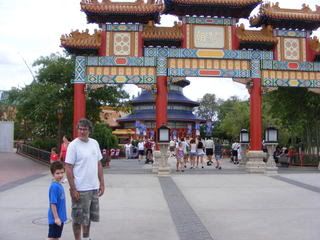 DH, Ula, Blaze, and I then took a day trip to Alexander Springs to go canoeing (as shown in my previous post). Here is another short movie from that trip.
Our Summer ended with a wonderfully relaxing trip to Sanibel Island, to celebrate our first wedding anniversary.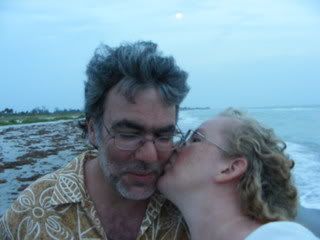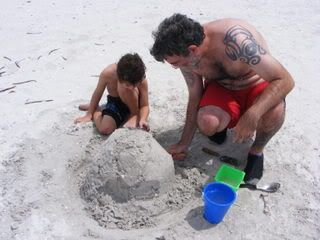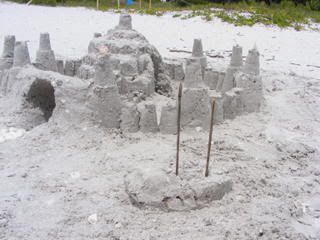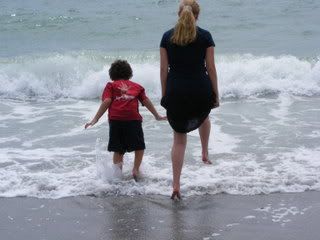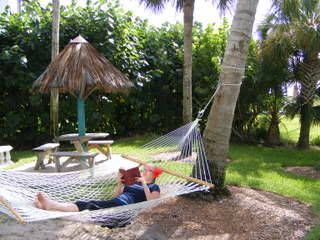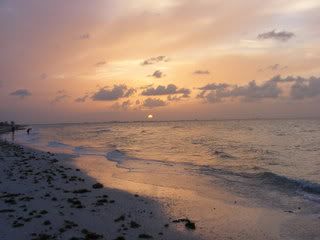 It was then time for Ula to go back to school. We dropped her off at the Jacksonville airport and headed down to St.Augustine (the oldest European city in the country) for the day.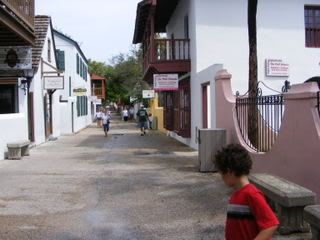 We had been having a lot of rain and this was the first time I had ever seen water in the mote around the fort.
All of our other travels have already been recorded on this blog, so I will stop here.