Chinese New Year is January 26 this year, which will be the start of the year of the Ox.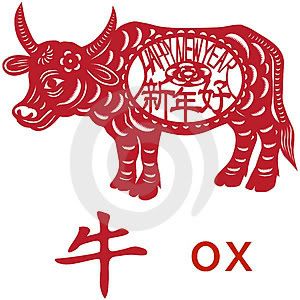 Since we won't be doing as much to celebrate this year as we did last year (last year we were studying China), I am posting some of last year's projects.
We used the recipe for Dragon Eggs from Jan Brett's website and colored the picture of the dragon on the recipe before gluing the printed page into Blaze's logbook.

http://www.janbrett.com/dragon_eggs_recipe_and_coloring_page.htm
This is the finished product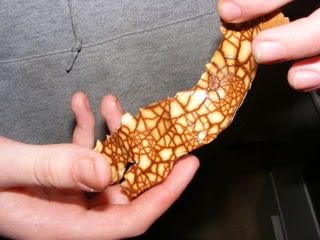 This is Nika admiring the beauty of the peeled egg shell.

Cucumber Salad with Spicy Dressing
1 tsp. soy sauce
1 T. white vinegar
1 T. sugar
2 tsp. sesame-seed oil
1/4 tsp. Tabasco
1/2 tsp. salt
2 large cucumbers, peeled and sliced thin
Combine soy sauce, vinegar, sugar, oil, Tabasco, and salt. Mix well. Add the cucumbers and stir until they are well coated with dressing. Chill until you are ready to serve.