This week's "Unplugged Challenge" at
http://www.unplugyourkids.com/
was "Ball". Since it is also Chinese New Year, we used little wooden balls to make a painting that is supposed to look like fireworks.
We started by lining a plastic box with black construction paper. The black was chosen to look like the night sky.
Then I squirted little blobs of paint in various spots on the paper. We used red, silver glitter, and glow-in-the-dark paint.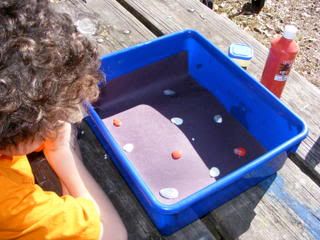 Next Blaze placed two small wooden balls in the box, and tipping the box back and forth, rolled the balls through the paint, until he decided his picture was finished.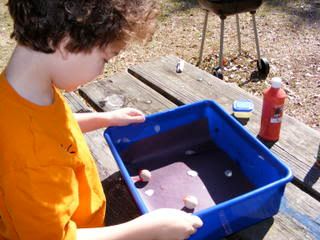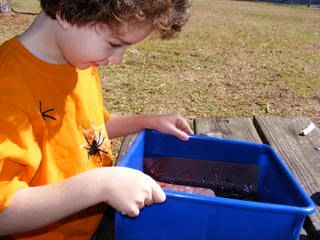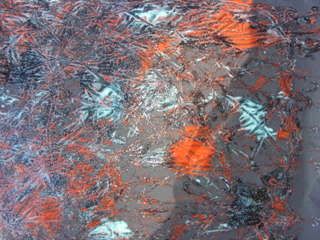 Also, in honor of the Chinese New Year we will be reading this book today:
PBS Kids also has a selection of Chinese New Year, Sagwa themed games:
http://pbskids.org/sagwa/games/countdown/index.html