Yesterday was opening day of the Hoggetowne Medieval Faire.
The weather was back to being beautiful and warm by the time we left the apartment around noon (about 70 degrees) and I now have my first sunburn of 2009.
We went in costume, but we couldn't find the leggings that Blaze had worn at Halloween for his Robin Hood outfit.
Blaze's biggest interest this year was the archery booths, since this was the first year I decided he was old enough to try those.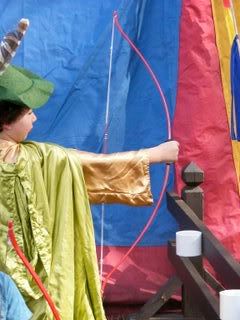 He also decided that he really liked the "Living Chessboard", because he said it was like Wizard's Chess from Harry Potter, only with the added bonus of the audience yelling out violent cheers.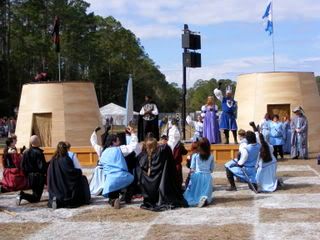 Unlike Wizard's Chess, nobody seemed to win these matches: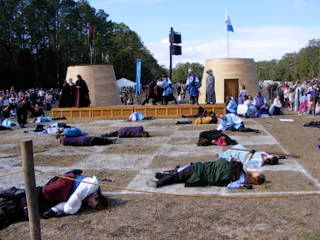 There were plenty of other things to see and do, too, and we saw several people we knew from the school where I work.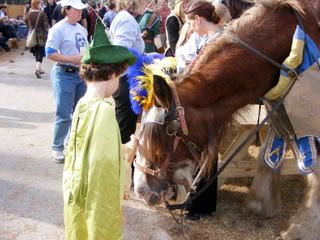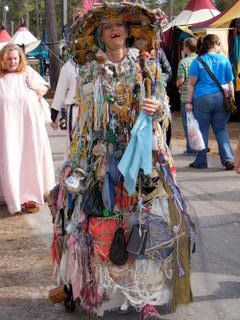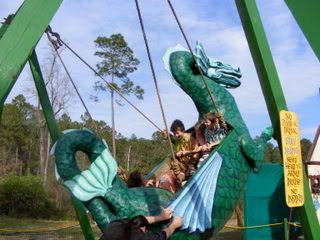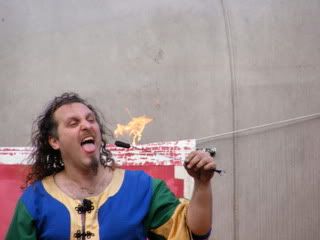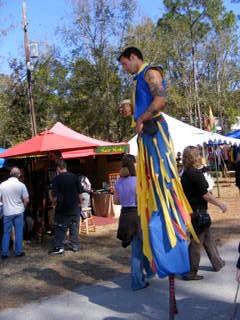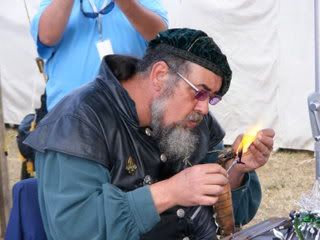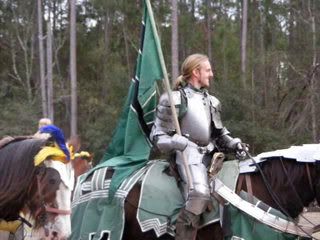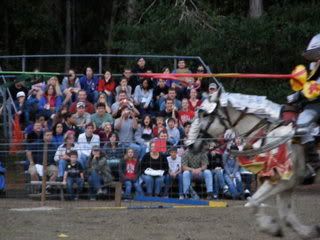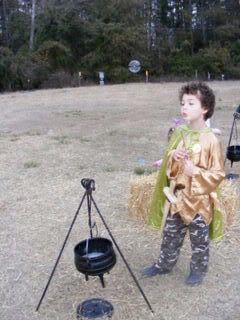 There was a Medieval project and writing contest for local school children and top prizes went to two of the 6th graders that I work with, although I had nothing to do with their success. One of them won the prize for best fiction writing and one of them won "Best in Show" for the trebuchet he built.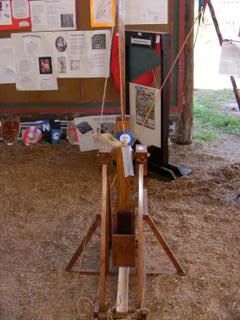 This was another project built by one of the boys in that same class: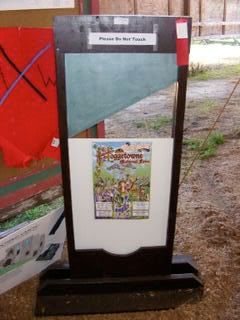 This was our final stop before leaving the faire: