A few minutes before noon EST,tomorrow, Barack Obama will be sworn in as the 44th president of the United States. Here is how we will be celebrating: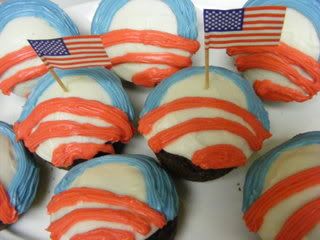 As we transition as a country from President Bush to President Obama, we are also making a history lesson transition in our home schooling. We are finishing up our unit on the Revolutionary War and moving on to the brand new country forming a government and expanding.
This is a perfect time to talk about what a president's job actually entails, so our reading for this week includes
Duck for President

.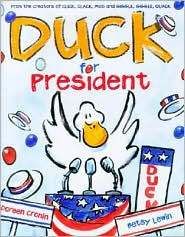 There is also a Duck for president website with activities.
http://www.duckforpresident.com/
We also have a "book-on-tape" of
So You Want To Be President
, which we will be listening to in the car on the way to Blaze's therapies tomorrow afternoon.