Corner View is a special weekly feature hosted by
Spain Daily
. It is a chance for people everywhere to show pictures from their corner of the globe, pertaining to a certain theme. This week's theme was shopping.


Since this is a medium size American city, with a major university, there is the ubiquitous large shopping mall and the many little strip-malls, but we managed to avoid all of those this past week.




The Gainesville, Florida Farmers Market, at the Downtown Community Plaza, held every Wednesday from 4 p.m. to 7 p.m.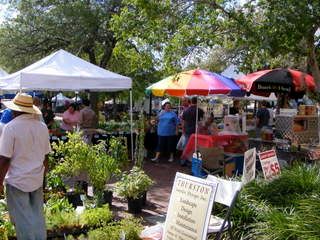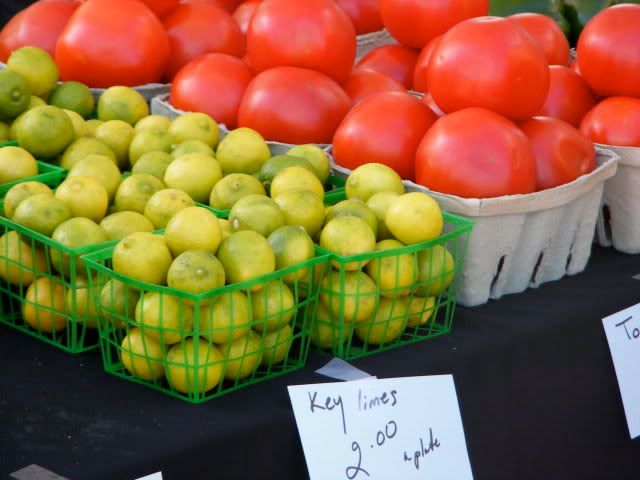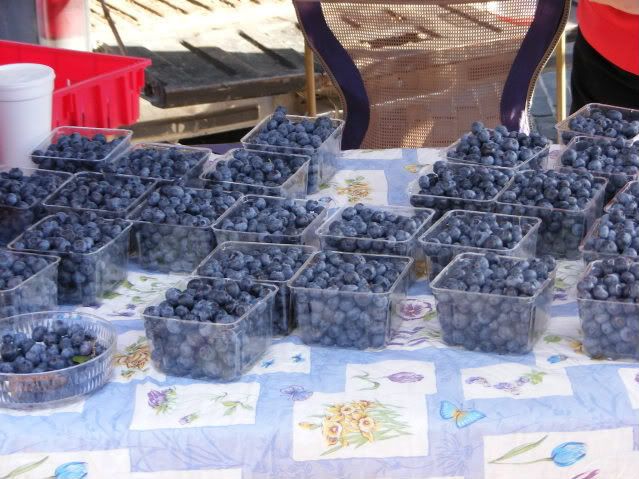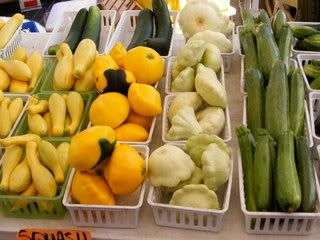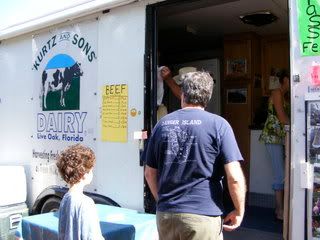 Eating a guava and walnut filled pastry while listening to a blues band play.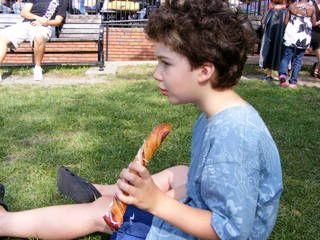 We went to the farmers market to buy healthy vegetables, but ended up eating so much dessert that we weren't hungry for any real dinner.
As we were walking back to the car with our basket full of plant seedlings and produce, the hot sun was beating down on us. We walked past the Gelato shop. We had never been there before, and this dark chocolate gelato was calling to us from the air conditioned comfort of the shop, so we had to stop.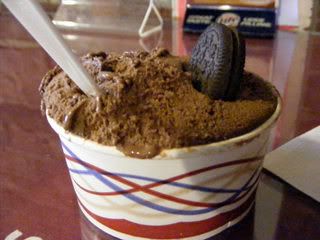 We came home with 6 Garbanzo bean plants, 4 watermelon plants, a quart of milk, a quart of drinkable yogurt, and this basket of produce: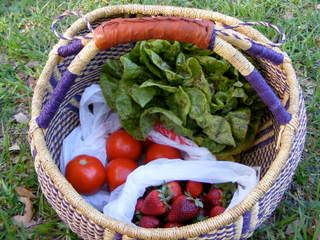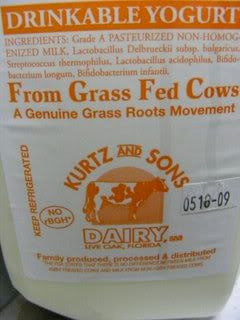 Most of the shopping I did this past week was either food, or plants that grow food. One of the few exceptions, was a hat to wear while gardening. I sunburn very easily and needed the hat to keep the sun off my face (DH says all you have to do is show me a picture of the sun and I burn).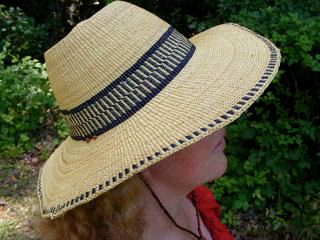 Even the hat was purchased from a grocery store, though. DH bought it for me when we went to
Wards Supermarket
.