From May 6th through May 18th St. Augustine, America's oldest port, was visited by reproductions of two of Columbus' ships, the Nina and the Pinta. They were docked at the St. Augustine City Marina, right next to the Santa Maria restaurant.
Saturday, we toured
the Nina and the Pinta
and ate at the Santa Maria.
The Pinta is a fairly new ship, but the Nina has been around for 17 years, and although I had never been onboard before, I have taken pictures of it in at least three other places over the years.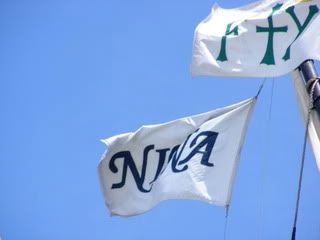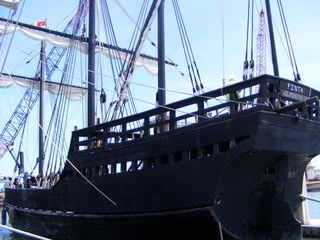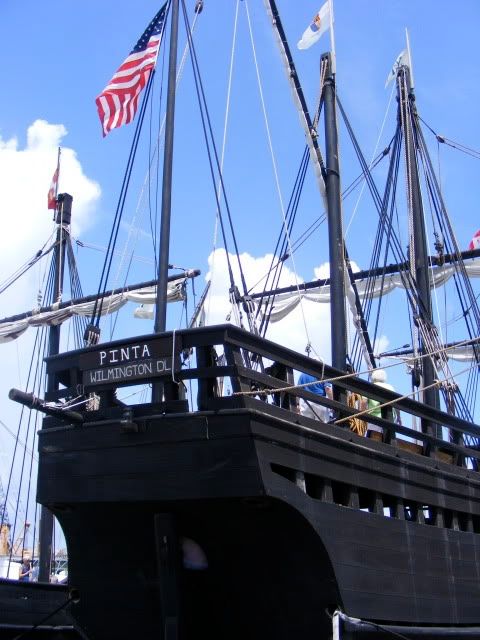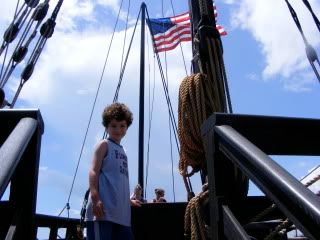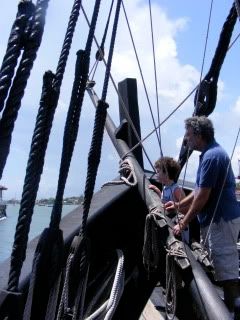 I tried to convince Blaze he'd make a good cabin boy, but he wasn't interested
We also watched
The Freedom
sailing into dock
Blaze and I both now have sun burns, but mine is the oddest burn pattern. The wind kept blowing my hair in my face, so the only part of my forehead that is fried is the center part which looks like a bright red "U".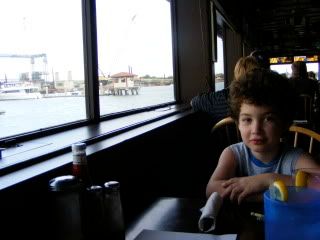 This was Blaze's favorite thing about the restaurant. The waitress brought a basket of stale bread and bagels, so we could feed fish and birds through this little hatch on the windowsill next to our table.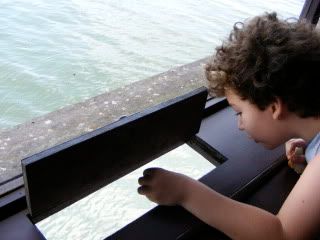 My food was good, but my favorite thing about the restaurant was getting to watch a school of dolphins playing while I ate.
I also tried a new food,
blackened alligator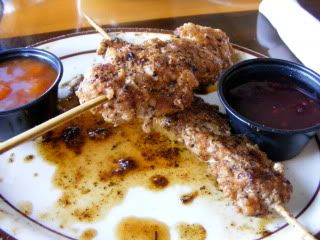 It was surprisingly good. It really does look and taste like chicken. DH had told me it was good, but I had been skeptical, so after telling me "I told you so", he started referring to it as "chicken of the swamp".