Even though it is not yet October, there has been lots of talk about Halloween costumes around here. Blaze has decided that he wants to be an airship pirate, so being the obsessive crafter that I am, I have been spending every spare moment planning and creating an airship pirate costume.
Blaze's favorite thing about the costume so far, is the squirt gun. I had never allowed him to have a toy gun of any kind before, but I decided a sky pirate should have a ray gun, or something of that sort, so I bought a brightly colored squirt gun for $1.49.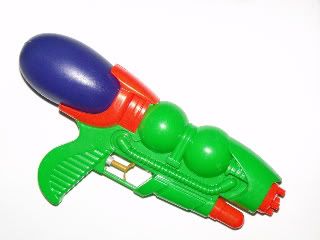 I then painted over it with acrylic paint. I used black, silver, and a mixture of equal parts of brown and gold paint to achieve this new look.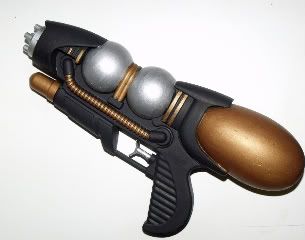 The Utility Vest:
Starting with an old quilted vest and a beaten-up leather purse ( both $1 at a resale shop), I combined the two to make a vest for the costume.
The purse strap became two shoulder straps and the front pockets from the purse became the breast pockets on the vest. I also removed the zipper from the vest and replaced it with large hook-and-eye style fasteners.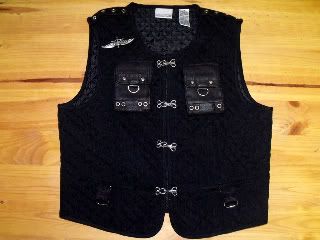 The side pockets from the purse are going to be used for another part of the costume.
I found some charms at Michael's craft store that were perfect for making a flight pin: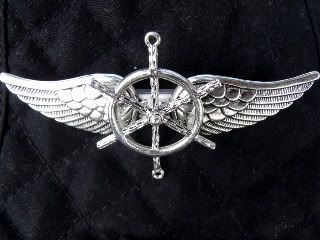 There will be more parts of this costume posted in the days to come, as I complete them. I'm working on a pair of goggles right now.