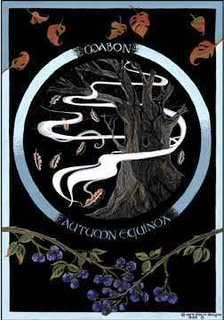 Autumn Fire
by Robert Louis Stevenson
In the other gardens
And all up the vale,
From the autumn bonfires
See the smoke trail!
Pleasant summer over
And all the summer flowers,
The red fire blazes,
The grey smoke towers.
Sing a song of seasons!
Something bright in all!
Flowers in the summer,
Fires in the fall!
"Come said the wind to
the leaves one day,
Come o're the meadows
and we will play.
Put on your dresses
scarlet and gold,
For summer is gone
and the days grow cold."
- A Children's Song of the 1880's
Blaze and I found just enough pretty colored leaves to make an Autumn crown, which we took turns wearing, and to make two leaf pictures to hang above our nature table.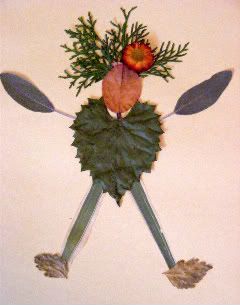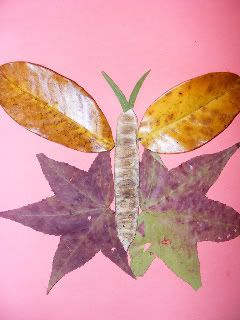 Our Autumn Nature Table: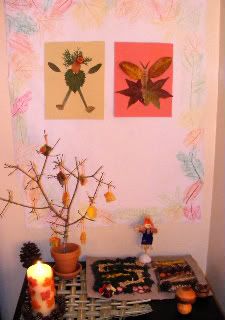 We also read the book,
The Magic School Bus, The Wild Leaf Ride