Besides causing me to hum Billy Idol's song "White Wedding" quietly to myself, this week's Corner View sent me in search of white things in my corner of the world. Here is what I found.
Clouds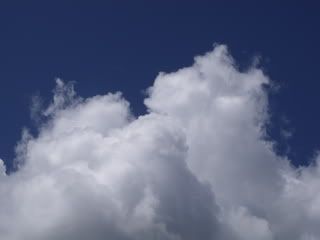 The moon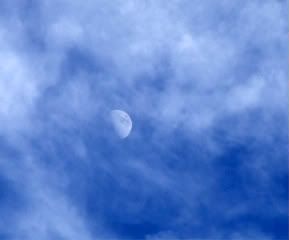 A pizza box from Leonardo's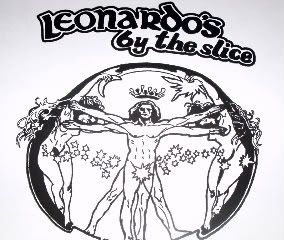 The strange free-form play house in our apartment complex's playground.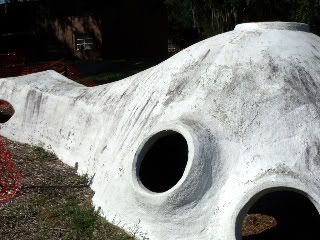 the ugly orange plastic fencing is to protect the play house from the construction workers, who are replacing all the gas pipes in our complex.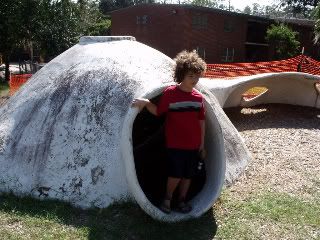 And, coincidentally, this was the week that the fraternity down the street decided to paint their lion statue white (it was purple last week).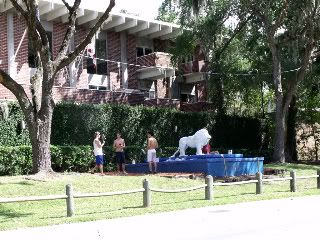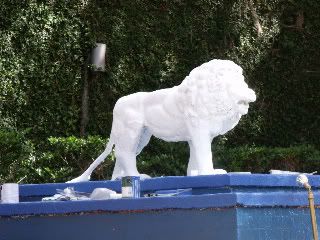 I begin quietly singing to myself again,
"I'm dreaming of a white Corner View..."
I guess I had better head over to
Spain Daily
to see what white things other people found.