Blaze and I spent a couple days this week working on a little Autumn tree for our nature table. We started with a small clay flower pot that we filled with air drying clay.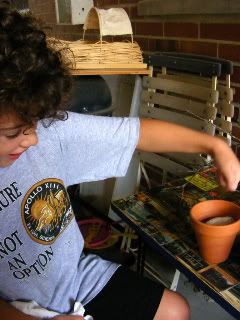 Then Blaze stuck a dead tree branch into the clay, so it looked like a little tree.
We then made wet-felted Fall leaves, using some beautiful multi-color wool roving and small leaf shaped cookie cutters.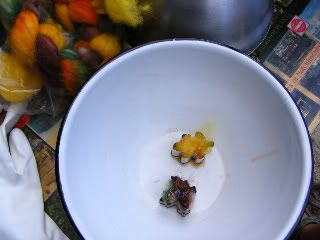 Each cookie cutter was filled with the fluffy wool and then squirted with a bit of dish soap. Then hot water was drizzled over the yarn (just enough to get it thoroughly wet, but not enough to make it float).
Blaze started out, gently poking the wool down and into all the curves and corners of the cookie cutters with a knitting needle. Then as the water cooled down and the felting started to happen, he was able to use his fingers, as well as the knitting needle, to poke at the wool.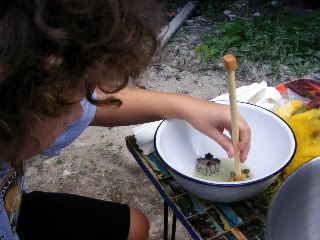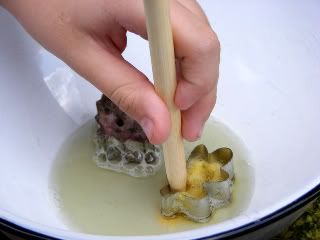 It took about 15 minutes of rubbing and poking to get the wool to stay together in a satisfactory way. We then gently rinsed each leaf while it remained in it's cookie cutter, pressed the water out the best we could with our fingers, and carefully removed the "leaf" from the cookie cutter onto a folded towel. The "leaves" were then left to dry over night.
The next day, we used some orange embroidery floss to make loops, threaded though the "stem" of each leaf, and hung the leaves on the little tree.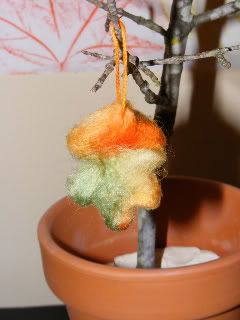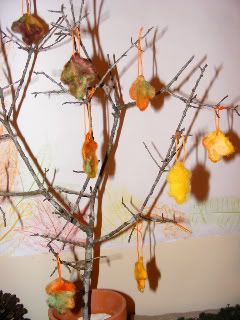 While Blaze was busy making tiny wool leaves, I made three larger ones, using a bigger size cookie cutter.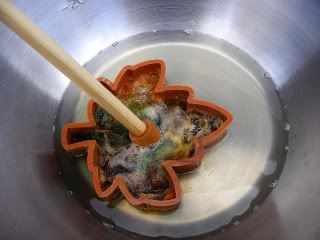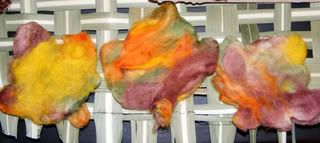 The larger ones are to use as coasters.