"By all these lovely tokens
September days are here
With summer's best of weather
And autumn's best of cheer."
- Author Unknown
We are lucky to live in an area where we don't have to walk very far to find trees and green spaces, so Blaze and I took a walk to look for materials for nature crafts.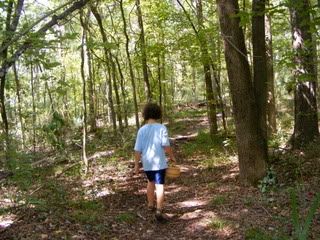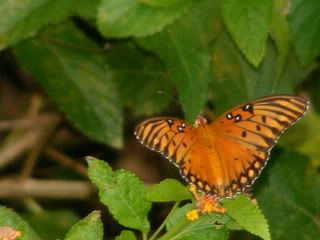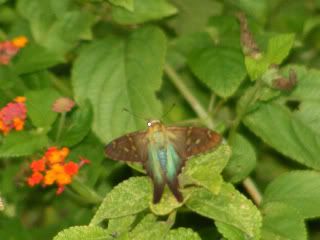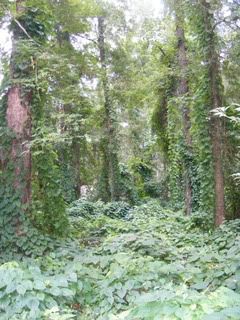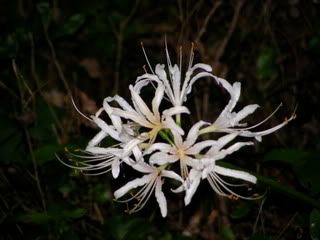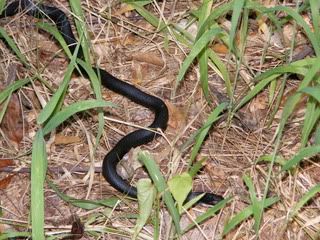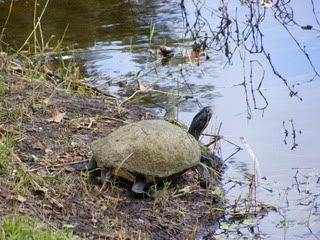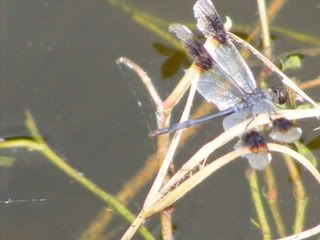 The Lake Alice Welcoming Committee: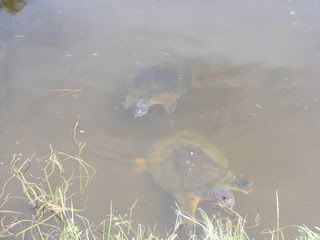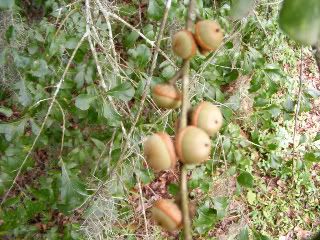 It took us a little longer than usual to find one today, but what would a neighborhood nature walk be without at least one alligator?