The beach wasn't the only fun thing we did over the weekend. We also toured the Kennedy Space Center, which is not far from Cocoa Beach.
AAA has a great deal on tickets to the Kennedy Space Center for Florida residents. We only had to pay for the adult tickets. Blaze's ticket was free.
The Kennedy Space Center also has a good deal for everyone. The tickets are for one day, but if they are validated on your way out of the park, the second day is free. That was what we did, because we couldn't see everything in just one day.
The crawler that transports the shuttle to the launch pad: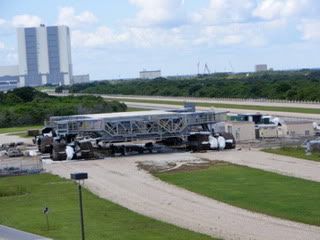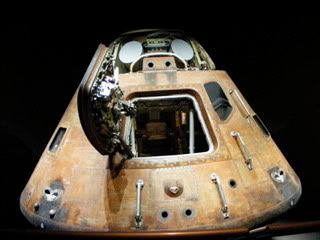 An early space suit design:
The International Space Station Center: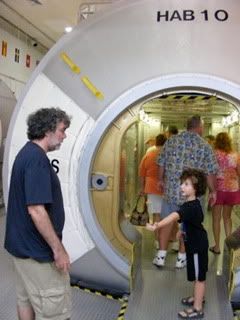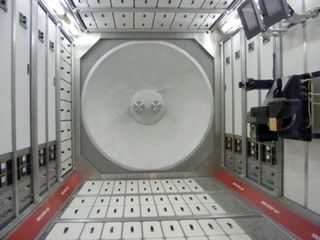 The section of the space station that is farthest from the window, is "Tranquility", the next section to be sent up to the space station.
If you would like to read about how this new module got it's name, here is a link:
Nasa Chooses Name
I loved this picture of what people back in 1975 though the space station would look like: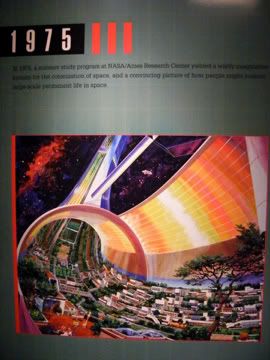 A mystery! This must be part of some interesting NASA experiment, but what?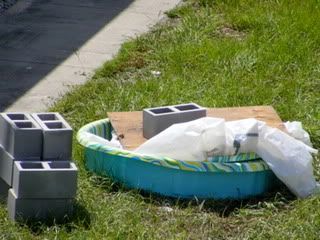 There were two really excellent 3D movies playing throughout the day at the IMAX theater. One showed the International Space Station and the other was about the moon landings.
We finished off our first day at the Space Center by watching Star Trek in the IMAX theater.