When I purchased these ice cream sandwich molds, I had more than just ice cream in mind ( I can't imagine making enough ice cream sandwiches to justify having a special devise for making them). They will work fine as cookie cutters and rice molds, but what I really wanted to try was molding hard cooked eggs, like I had seen on the Lunchinabox blog.

http://lunchinabox.net/2006/06/22/williams-sonoma-for-egg-molds/
I found two different sets on clearance. Macy's had a set from their Martha Stewart collection that had a heart, a star, and one that's sort of circular. William-Sonoma had a set of cowboy themed molds.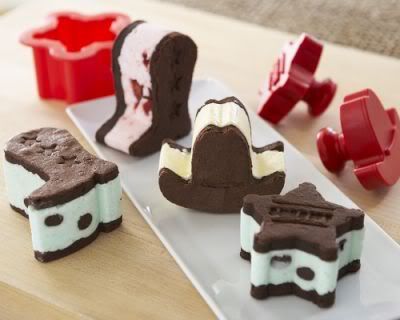 Both turned out well on my first experiments with molded eggs.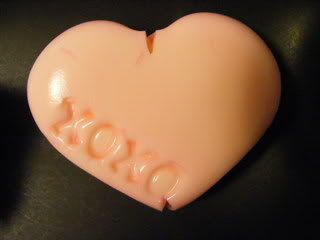 My heart may be slightly broken, but I still think it would make a cute addition to a Valentine breakfast or lunch.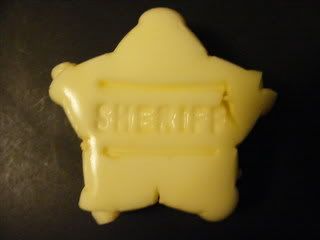 The color on the eggs is from dipping them in a little food coloring mixed with water, after I removed them from the molds.
The more traditional egg molds from Japan are little hinged plastic boxes that remind me of Play Dough molds.
Here is a little video from BentoTV that shows what they look like and how they are used:
http://bentotv.com/episodes/episode176.html
Prices vary widely if you are shopping on-line for these molds. One Ebay shop I looked at wanted $9 per mold, but the following company wants only $1.25 per set of 2.
http://www.ichibankanusa.com/s.nl?sc=13&category=&search=egg%20molds