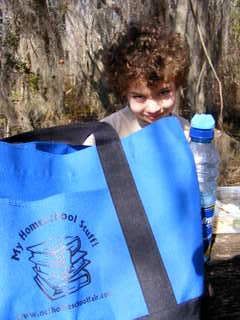 One of the wonderful things about homeschooling, is that it doesn't have to be done at home. When we had a beautiful day on Friday, which is also the weekday when I don't go to work, I packed a picnic lunch, and Blaze and I headed out to the woods.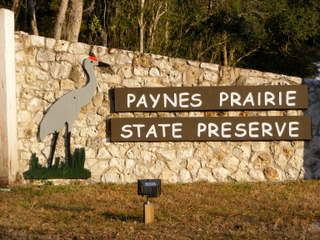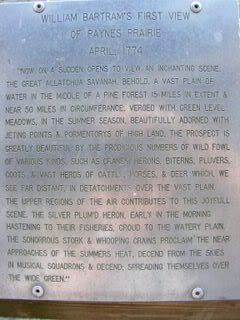 Paynes Prairie is the home of some wild Spanish horses (Florida having once been a Spanish colony). We encountered one of these in the woods, but he didn't seem all that wild. We got very close to him, but he just kept eating.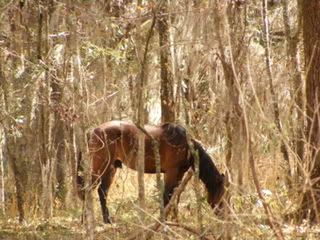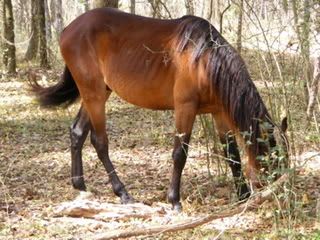 I had hoped to see some of the American Bison (Buffalo) that are supposed to roam the prairie, but the only one we saw was the mounted head on the Visitors Center wall.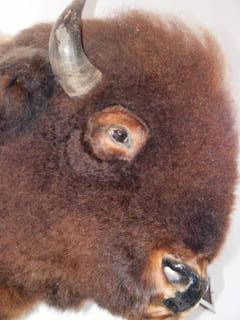 We did see several other animals though, and made this short movie of an armadillo eating: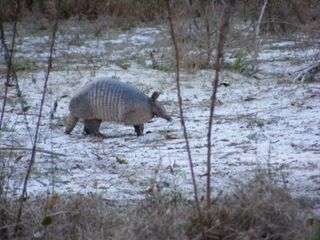 white tale deer:
I have no idea what kind of lizard this is. I have never seen one like it before.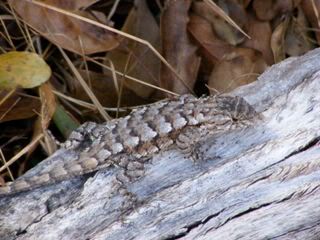 Wild Turkeys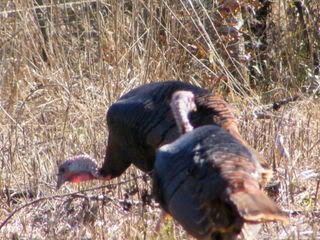 We spent awhile looking over this old farm house and talking about what it would have been like to live there when it was new, and what Blaze's chores would have been as a pioneer farm boy.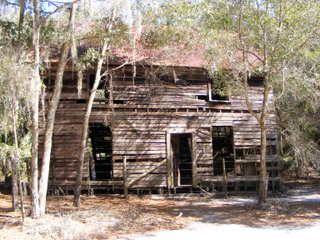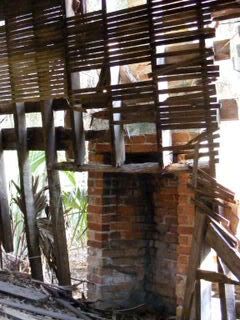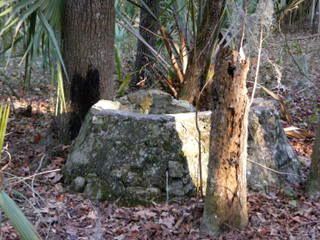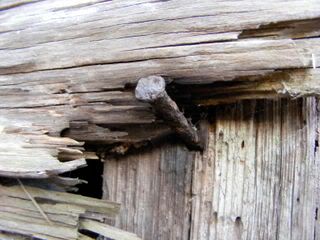 Between the prairie it's self and the surrounding forests and ponds, there was a lot of diversity in the kinds of plants we were able to look at.