For the bendy doll's babies, I use the smallest size of the little wooden game piece people. For the most part, these are just wrapped in a "blanket" that is glued to the doll body. For example the babies from the set of cave people:
For the pirate baby, though, I drilled a hole through the upper body for arms and through the lower body for legs. I did not bother wrapping either the arm or leg pipe-stem cleaners with embroidery floss, since both would be covered with a little wool stuffing and the pajamas. I also drilled a hole in the top of the head, so I could glue in a single curl of mohair.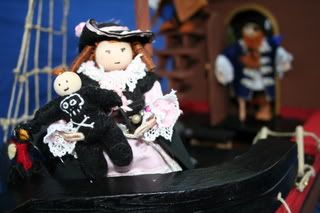 A wet felted baby bunting ( DH says it looks like a mummified toe) :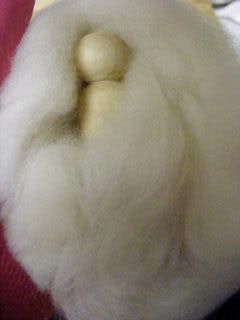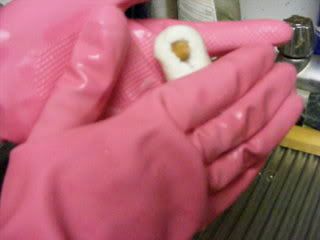 Note the rubber gloves. This was my important lesson from making that wet felted pouch the other day. After doing that without gloves on, my hands were so dry and peely for the next two days, that Blaze looked at them and told me I was getting old.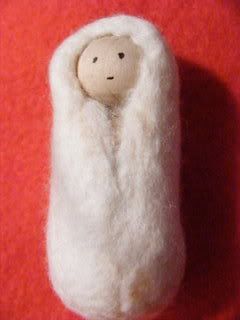 More little peg people tomorrow...