Happy 20th Birthday to my eldest child!
I found these lovely pictures of her at a recent school dance on Facebook. I know she complained about wearing this black lace dress, but she really does look nice in it.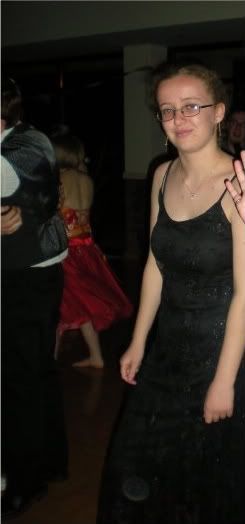 Ula through the years: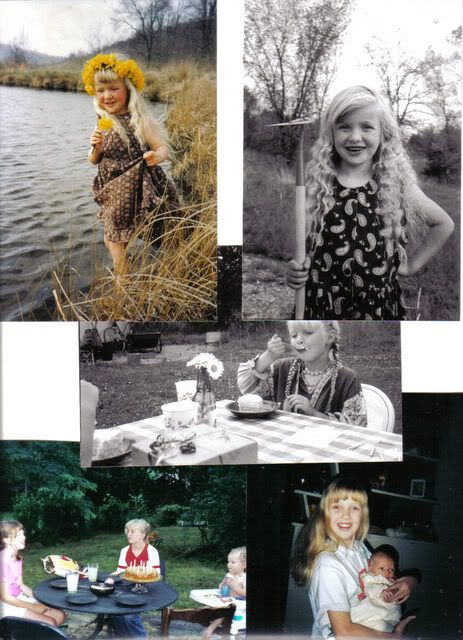 I had a little trouble with this week's Corner View, because we live in University Family Housing and our apartment does not have a back door or a back window. The view from our front door is an ugly concrete breezeway, so if you aren't all tired of seeing the birthday girl yet, my Corner View for this week is Ula at the Gazebo behind our apartment building on her birthday last year.
Please visit these other Corner View participants, many of whom probably have backdoors or back windows:
jane
,
ladybug-zen
,
ian
,
bonnie
,
esti
,
sophie
,
cele
,
modsquad
,
caitlin
,
joyce
,
ani
,
couturecoucou
,
kim
,
a day that is dessert
, natsumi
, epe
,
kaylovesvintage
,
trinsch
,
c.t.
,jeannette
,
outi
,
schanett
, ritva
,
dongdong
,
francesca
,
state of bliss
,
jennifer
,
dana
,
denise
,
cabrizette
,
bohemia girl
,
ruth
,
dianna
,
isabelle
,
amber
, a girl in the yellow shoes
, mister e
,
janis
,
kari
,
jgy
,
jenna
,
skymring
,
elizabeth
,
audrey
,
allison
,
lise
,
cate
,
mon
,
victoria
,
crescent moon
,
erin
,
otli
,
amy
,
ida
, caroline
,
lisa
,
dorte
,
kimmie
,
la lune dans le ciel
, nicola
,
malo
,
vanessa
,
britta
,
virgina
,
april
,
rebecca b,
kyndale,
sunnymama,
karen,
kristina,
angelina
,
sophie
,
dorit
,
goldensunfamily
,
Janet
,
mcgillicutty
,
desiree
,
travelingmama
,
daan
,
myrtille
,
cris