In theory, I really liked the idea we had at the beginning of Spring to have a seasonal tabletop garden as part of Blaze's nature table, but in actuality that spring tabletop moss garden included moss invested by gnats. We had to transplant everything into the garden to get the gnats out of the house.
So, here we go again. For Summer we have planted a cactus garden in hopes that less moisture equals fewer bugs. We added sand and shells to make our xerophytes (plants that need very little moisture) look like they are living on a beach.
Blaze had fun picking out the little cacti. He didn't want prickly ones. He chose smooth or fuzzy plants, that I think he chose for their names as much as for how they looked.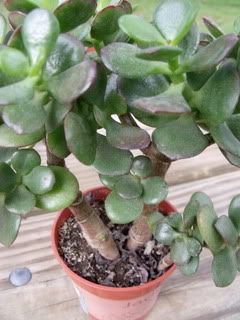 Jade Plant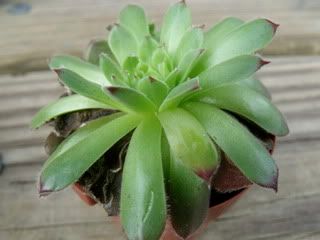 Hen and Chicks
Chocolate Soldiers