Since Sunday is both the first day of summer and Father's Day, Blaze and I wanted to make something that looked summery to decorate the table. What we came up with, is shell candles.
We chose six of the larger ones from our shell collect. So that they would sit up straight and not fall over, we made walnut sized balls of white air-drying clay.
Then we pressed the shells into the clay, so they had a good base.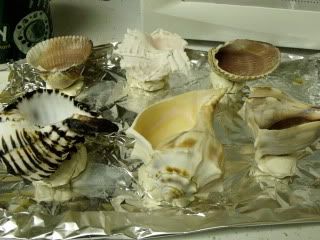 Next, we split bamboo skewers in half, and using one of the halves for each shell, tied short pieces of candle wick to the center of each skewer piece and set it over the mouth of the shell.
I melted beeswax in a double boiler and poured some in each shell.
After letting the shells cool for about two hours, Blaze cut the wicks, right next to the skewer, and the candles were done.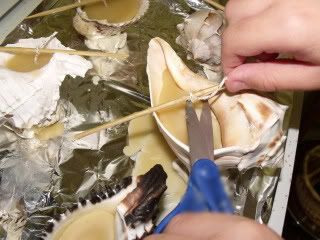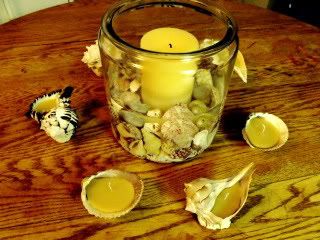 ( I finally got all the sea shells out of the trunk of my car)