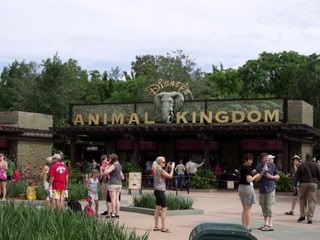 We had a lot of fun at Disney's Animal Kingdom yesterday!
The very helpful woman on the phone when I made our lunch reservations had told me that it was best to do the animal related activities early in the day, because those would be the first things to close in the evening, so as soon as we got to the park, we went to The Kilimanjaro Safaris.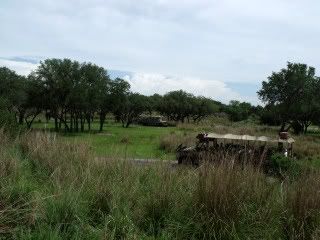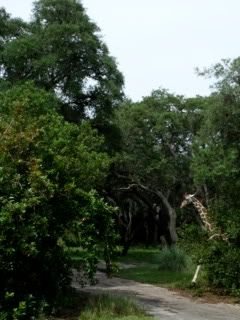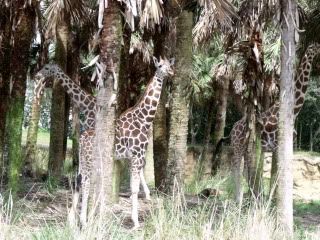 There were also walking trails through other animal exhibits.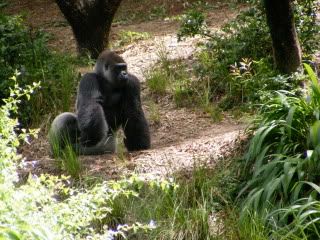 The central focal point of the park is "The Tree of Life". Look carefully at the tree trunk.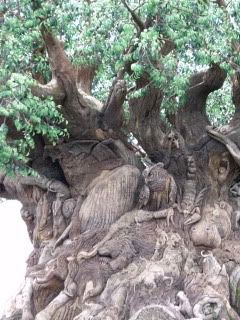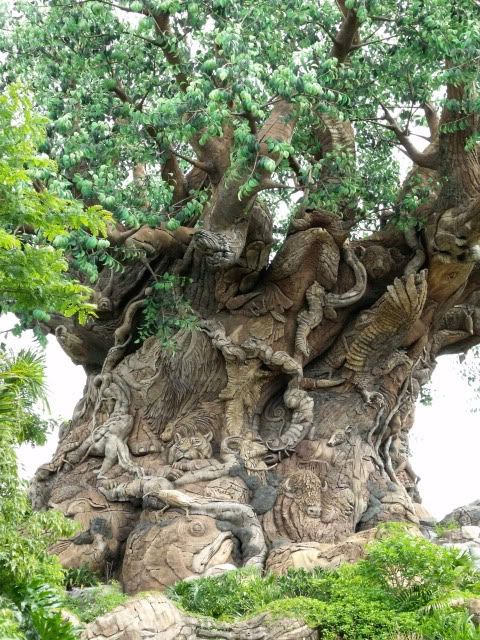 It is a Disney park,so of course there are also rides. We had a lot of fun on the Kali River Rapids ride in the Asian themed part of the park.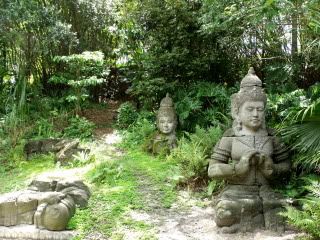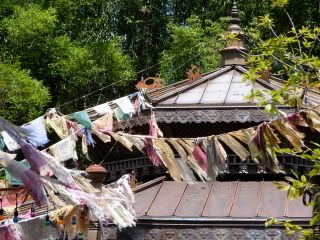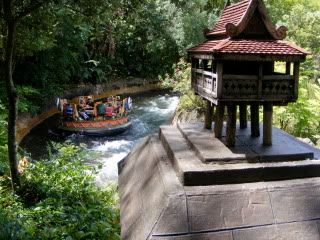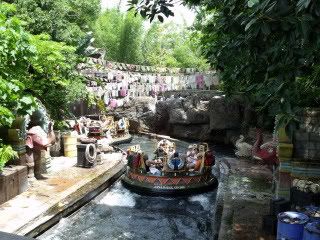 We did not have as much fun on Expedition Everest, a huge roller coaster that features a track that has supposedly been torn up by a yeti and then the roller coaster speeds backwards for awhile. I'm so glad we didn't eat lunch before going on that! Blaze made us promise several times that we would never take him on that again.
Blaze braced his leg, so hard during the ride that he hurt himself and he's still limping.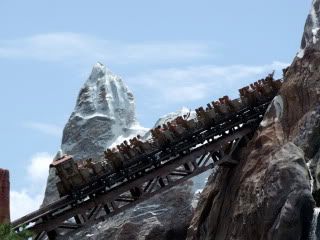 I didn't take this video, I found it on YouTube.
We had lunch at the Tusker House in the African section of the park. The Tusker House is an all-you-can-eat buffet with both American and African items on the menu. There was a good selection of vegetarian dishes served at a separate area of the buffet from the meats. The food was excellent.
We have now eaten at a buffet in each of the three Disney parks we have visited. DH and I both agree that this was the best food we've had at any of the three.
We had perfect timing for lunch, as well. It started pouring rain outside, almost the minute we were seated and quit raining just as we were leaving the restaurant.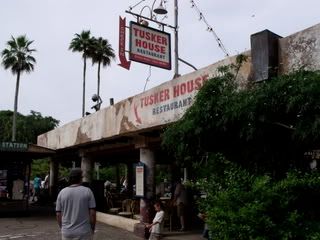 Blaze's very ethnically mixed plate of favorite foods, mini corn dogs, samosas, hummus, pita bread, and macaroni and cheese.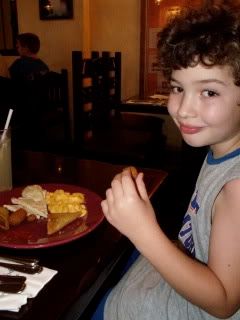 The buffet: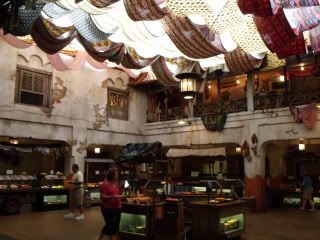 One of the Tusker House dining rooms: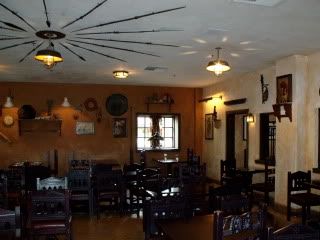 I think that as far as healthy food options and catering to vegetarians, Animal Kingdom may have the best selections of any of the parks.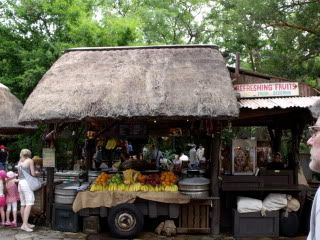 The best thing about Animal Kingdom, though, was the shows.
The Festival of the Lion King show:
Finding Nemo The Musical:
It's hard to explain just how awesome this show was.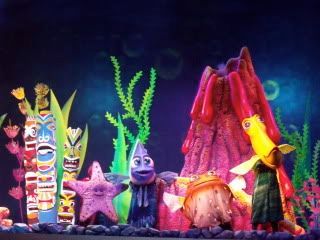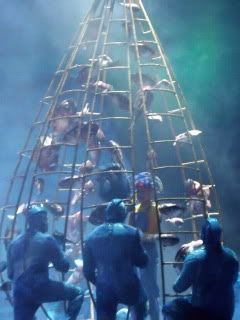 Animal Kingdom closes at 5:00 p.m., but our tickets were "park hopper" tickets, which mean that you can use them to get into more than one park on the same day, and Magic Kingdom doesn't close until 10:00, so that's where we went next. I'll show you pictures from there tomorrow.