I don't have time to work on much of a post today. We are leaving to go to Kingsley Plantation this afternoon. It is DH's last real work day there and then tomorrow there is clean-up. Also, tomorrow we are putting Nika on an airplane. She is moving into her own apartment up in Wisconsin, but will be living close to her grandma, so grandma can check in on her from time to time.
So, this lack of time, gives me an opportunity to transfer another entry here from the blog I had last year. Last year, at this time, we were very focused on gardening:
We purchased a garden stepping stone kit that was on sale at Michael's and Blaze was able to make it with very little supervision. He chose the sun design out of several design options offered in the box.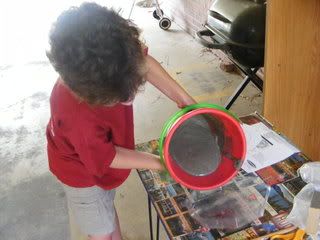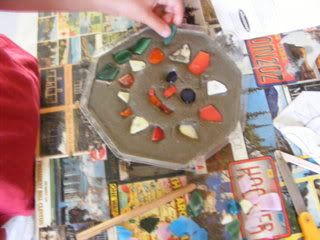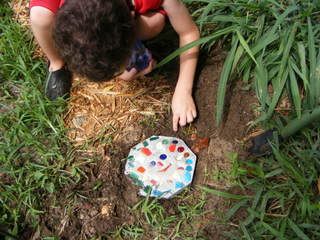 There were still quite a few of the colored glass pieces left after this was made, so we will probably make another one when we have time.