The students at Kingsley Plantation, uncovering more of the walls of the sugar mill's octagonal shaped cane crushing room: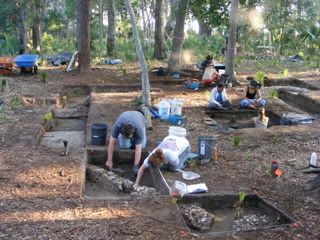 The archaeology students were getting a lot of media attention this past week. First, a movie crew was at the plantation, filming them for a new PBS Ken Burns series on National Parks.
Then, there was a write-up in The Georgia Times-Union newspaper on Friday about the dig at Kingsley Plantation, as well as the dig a little further North that NFU is doing.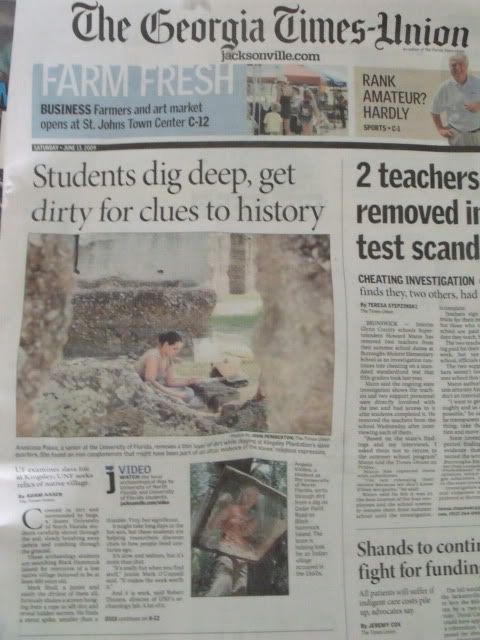 The article gave a web address to go to for a video related to the article, so here is that link, as well:
Video of Dr. Davidson and DH talking about the work they're doing at Kingsley
We drove about an hour North on Saturday, to the quaint little town of St. Marys, Georgia, to see the ruins of another tabby sugar mill, built by one of the former owners of the Kingsley land.