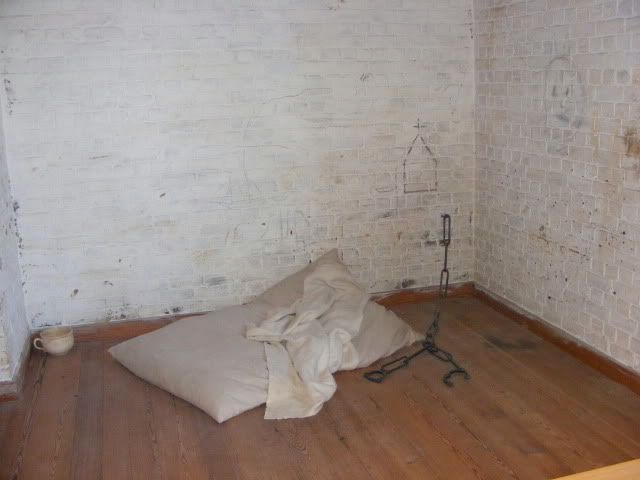 *
This was supposed to be the day I set aside for having my nervous break down, because I thought this was the first day that I had nothing to do since school started last August. Silly me! I forgot that Blaze has Physical Therapy, Occupational Therapy, and Speech this afternoon, so I am only getting half a mental health day.
My intent is to do absolutely nothing until noon.
I will return to my normal, busy life tomorrow.
*This picture was taken Dec. 22, 2008 in Williamsburg, VA., It is a recreation of one of the rooms in the first hospital in the country to deal only with mental health cases.