If you are in the Gainesville, Florida area, or this traveling exhibit comes to a museum near you, and you have young children, go see it! It was really fun! Blaze had been asking all Summer to go, but we only just got around to it last Friday.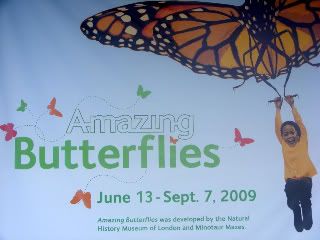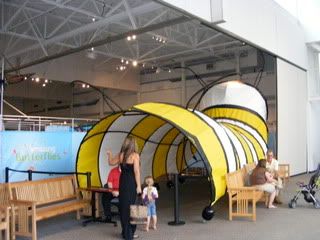 The exhibit is in the form of a maze and follows a butterfly through it's entire life cycle in a very active way.
The child is soaking wet, because it was pouring rain when we arrived at the natural history museum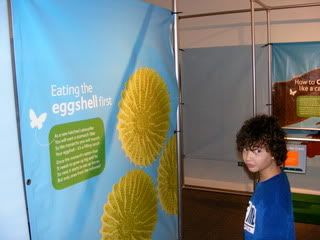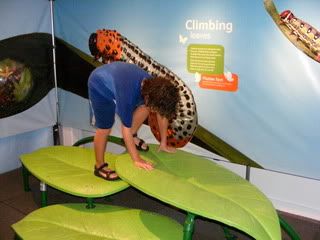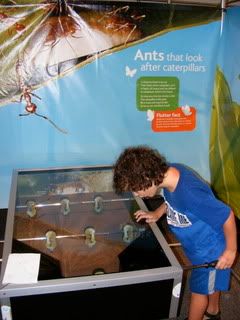 Some of the paths in the maze lead to perils, others lead you towards the next stage of development.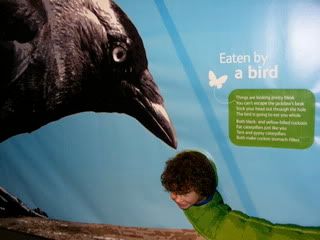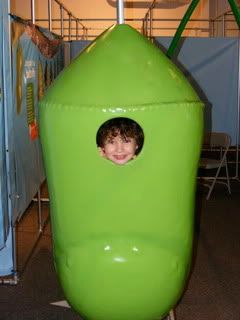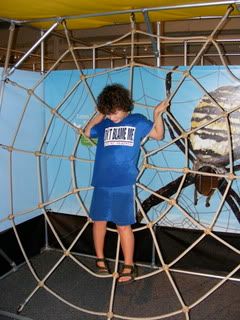 Blaze scared a little girl while he was doing this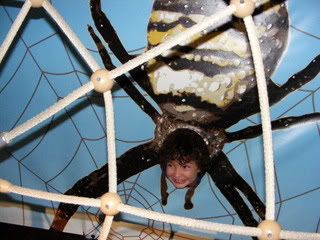 Then there was flight!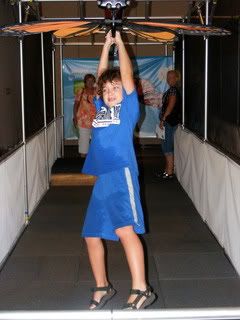 We also looked at a small exhibit of modern Zuni art that used butterfly imagery.