This is my bad joke for this week.
Just like the celebrities who have wardrobe malfunction, it came off and I turned bright red (rim shot please).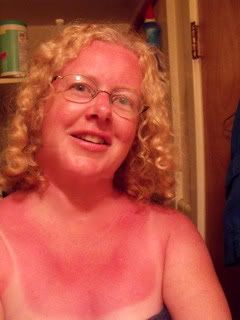 I really did get terribly burned while canoeing. Everybody seems to have a different bit of advise for sunburn. A woman at the park yelled at me to cover myself with vinegar. My husband swears by Aloe. What do you do to treat your sunburns?