One very rainy morning, we set out for the museum in Cherokee as something we could do instead of waiting in the tent for the rain to stop. As it turned out, the rain stopped by the time we got there.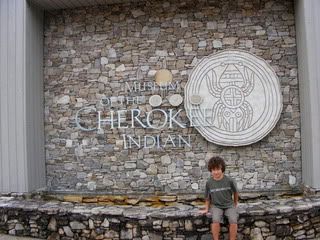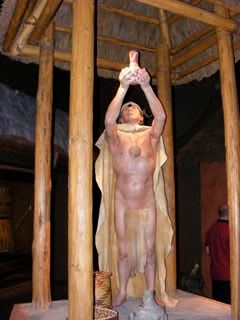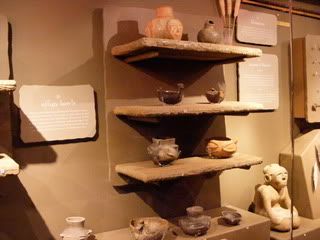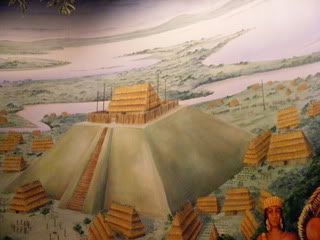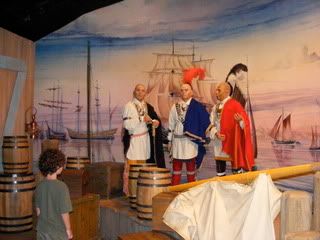 Since it had turned into such a nice day, we decided to go to the Great Smoky Mountains National Park (America's Most Visited National Park).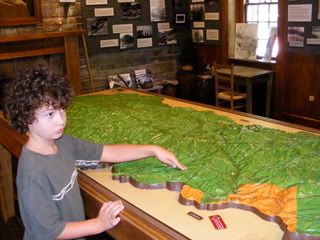 The Visitors Center includes The Mountain Farm Museum.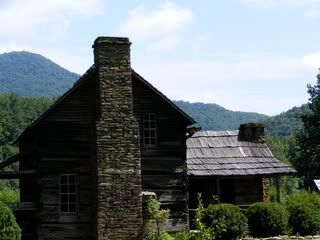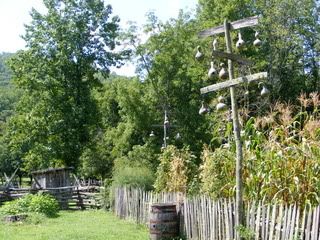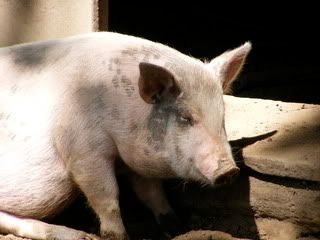 There was an area at the outdoor museum where children could play with old-time toys and make a little button toy to take with them.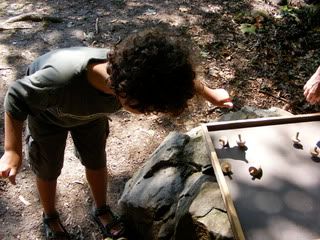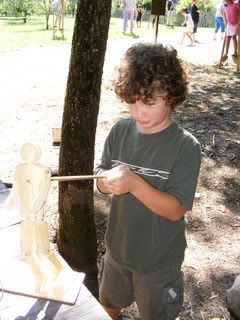 Not very far down the road from the Visitors Center, is the Mingus Mill, an old fashion water powered gist mill, that was our next stop.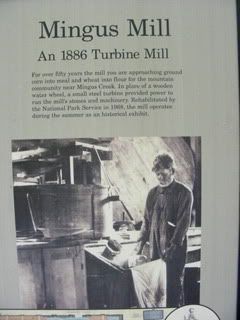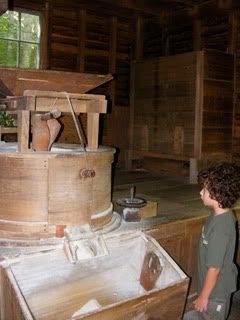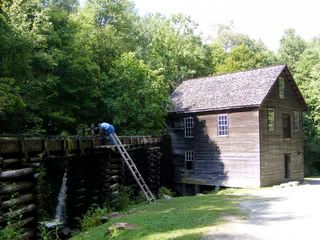 A herd of elk were grazing near the road as we drove back towards Cherokee to buy dinner.
We stopped at Paul's Restaurant in Cherokee to have dinner. It's a locally owned restaurant and has fresh local fish on the menu, which is what DH ordered and he really enjoyed it. I had the Indian Taco, which was very good, but was such a mighty mountain of food that I wish we had shared it. The waitress was very friendly. She told me that most people who order the Indian taco don't realize what they are getting themselves into. They think they are getting something the size of a mexican taco, but the Indian Tacos are more like a tostada, with a dinner plate sized piece of fluffy fry bread as the base. I told her that I had decided that I had a magically refilling plate, every time I ate some, more would appear.
If you are interested in making Indian Tacos at home, here is a link to my fry bread recipe and a picture of what my Indian Tacos look like. Other than the size, there is one other difference between mine and Paul's, at Paul's they use their homemade chili instead of the canned refried beans that I use.
http://overthecrescentmoon.blogspot.com/2008/11/navajo-food.html