We spent most of the day yesterday wandering around Asheville. I wish we had had more time there, because Asheville is one of my favorite cities.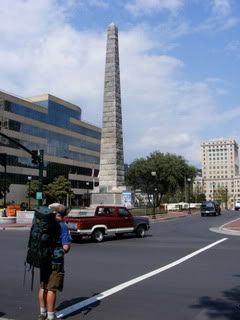 We went shopping and had a wonderful dinner at Laughing Seed Cafe, a vegetarian restaurant on Wall Street, but soon after dinner, this sign fell off the front of a store and nearly hit DH on the head. It just missed him by inches.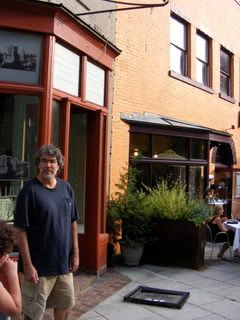 Asheville is such a colorful, entertaining, musical city!