The pretty houses, great shopping, and fantastic food of Charleston, are all good reasons to go there, but really we were there for the history lessons. The last lessons Blaze had in American History were about the Civil War and the Civil War started in Charleston. South Carolina was the first state to secede from the union and the first battle of the war was the one at Fort Sumter.
Fort Sumter is on a small island that can only be reached by boat.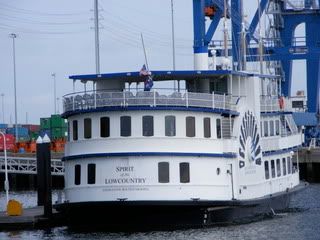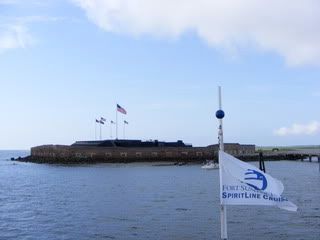 This is what the fort should have looked like, but the building was never completed: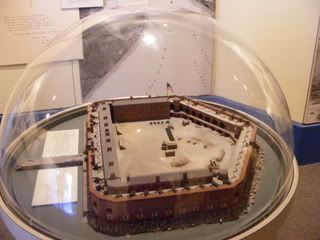 The red line around the flag pole indicates how high the walls should have been: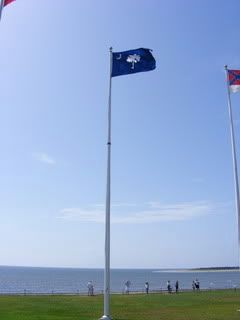 The only person killed at Fort Sumter, actually blew himself up by accident during the cannon salute that was part of the surrender. The concierge at our hotel claimed that you could see the unfortunate man's face in the blue field of the flag that flew at the fort, but I just don't see it.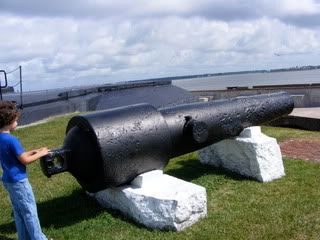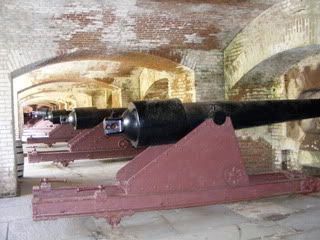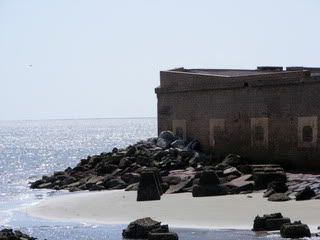 We went to Fort Sumter on our wedding anniversary and I had looked up on-line the day before what symbolized a second anniversary and found out that it was the "cotton anniversary", so it seemed only fitting that we should spend it in the land of cotton, looking at displays about cotton production in the Fort Sumter Museum.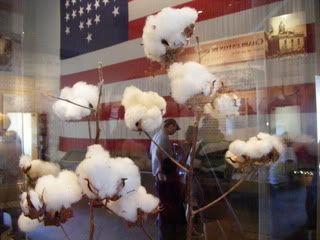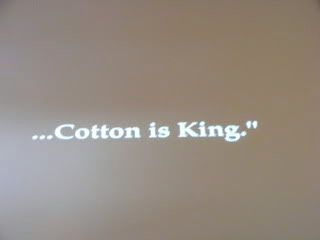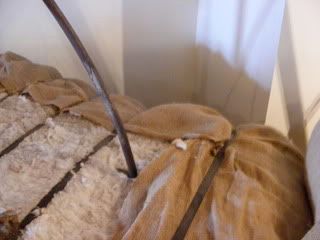 DH also bought me a little black dress made of cotton.