I still had a few pictures from our trip that I wanted to share, but I got distracted by our first week of Autumn Homeschooling. A lazy Sunday morning seems like the perfect time to show pictures from the most strenuous exercise we had on the whole trip.
Tallulah Falls, in Northern Georgia, is a beautiful workout.
This first view is the easy one, that anyone can see. It is only a short walk from the visitors center and is stroller and wheel chair accessible.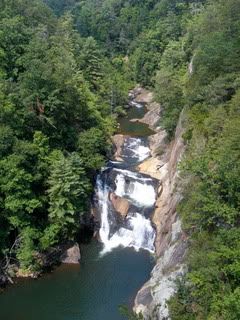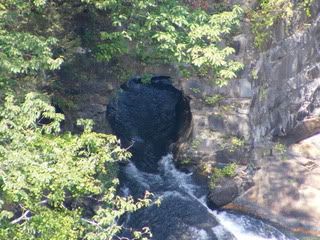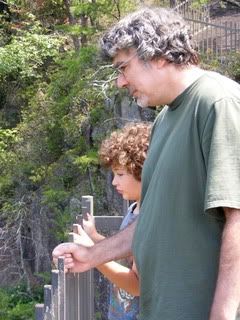 The rest of the series of water falls requires some serious work to see.
There are stairs, followed by more stairs, followed by even more stairs...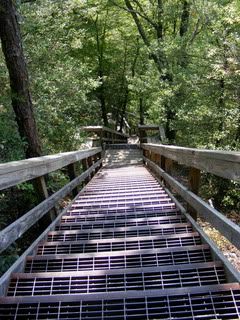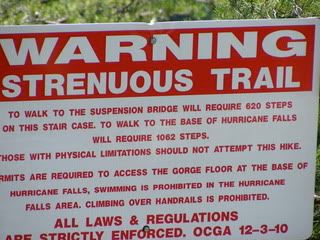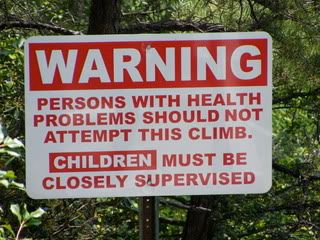 There is a swinging bridge at the bottom of the first long flight of stairs,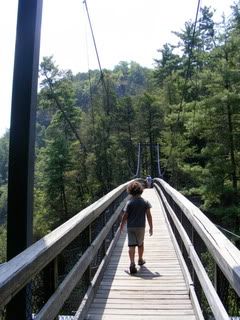 and then more stairs.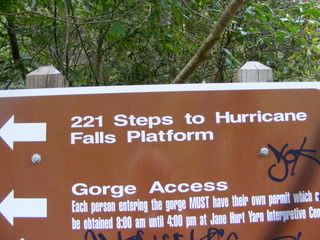 The pay off is this beautiful view at the bottom ( only 100 people a day are given permits to go beyond this point, so arrive early in the day if you want to do more exploring).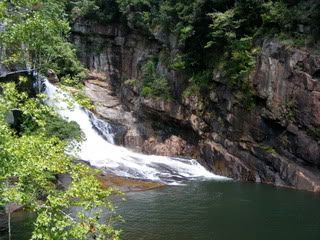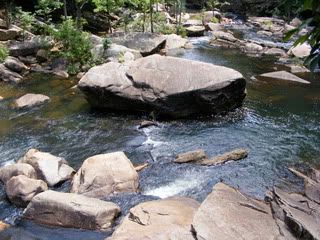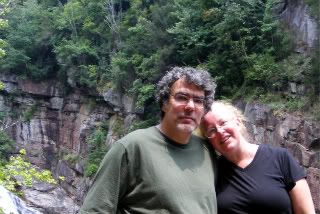 Going down all those stairs wasn't really that bad, it was the upward climb that showed us all just how out of shape we were.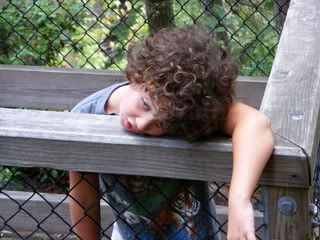 When we reached the top, we took a short walk along a path, that had no stairs, to the overlook of the hydroelectric dam.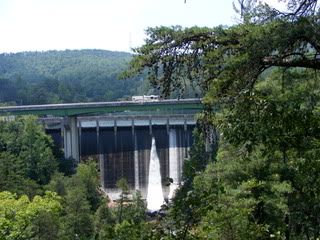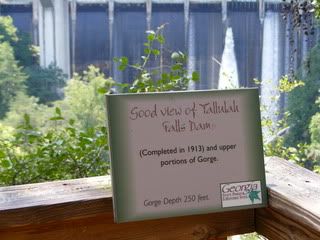 Then we retreated to the blessedly air conditioned visitors center.