We are huge fans of Lyra brand pencils around here. We have the colored pencils, as well as the regular graphite pencils, because they write very well and are much less prone to breakage than thinner pencils. The other advantage of the Lyra pencils is the shape. They have three flat sides, which makes them much easier for children to hold with proper finger placement. They do not come with erasers, though, and the thicker size and unusual shape, means that standard pencil-top erasers don't quite fit.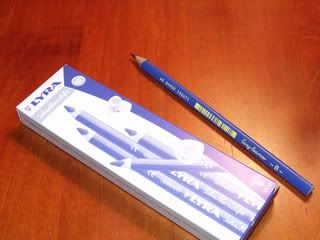 Yesterday, we solved this problem. I found eraser clay for sale next to the polymer clay (Fimo) at the fabric store.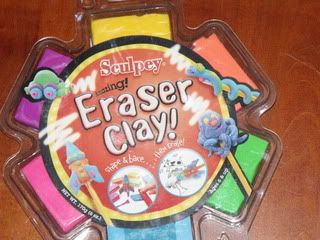 Eraser clay is actually softer and easier to work with than Fimo and you can use the Fimo molds to make shapes. We also used a set of old play dough molds. Just be sure to dampen the molds with water first, to make the clay removal easier.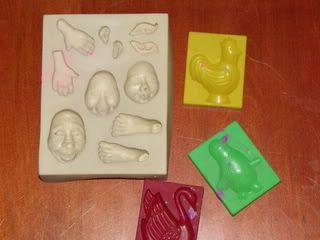 Use a pencil to make a pencil size hole in the bottom of each of the eraser designs and then pop the erasers in the oven at 250 degrees F. for 10 minutes. As soon as they are cool, they are ready to use.